Oyster mushrooms are enjoyed around the world for their health value and dignified flavors. But they were first cultivated in Germany for the strong, earthy flavor and as a sustenance food.
Having said that, this recipe is inspired by both Italian and Japanese cuisine. And you can add your twist to the recipe to make more of this simple pan-fried king oyster mushroom rice bowl.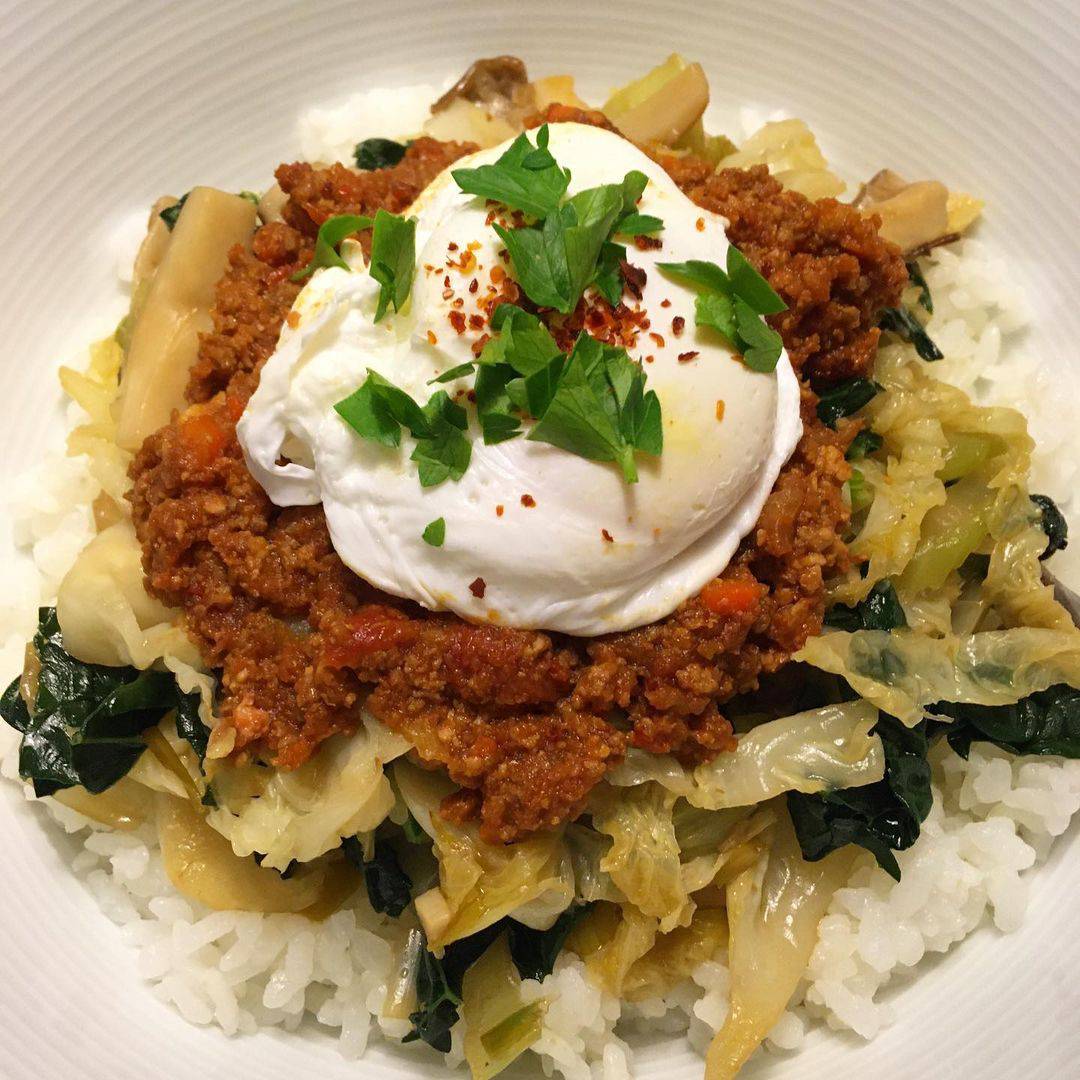 Upgrade Your Oyster Mushroom Rice
To start, you can put fresh oyster mushrooms together with a strong soy sauce mixture. I use rice vinegar and brown sugar to it. Many people add sake and mirin to it too. Be creative and add your favorite blend. Adding some sesame oil to it enhances the flavors. Adding spring onion as a topping is a must for me, but you can check out other recipes for more inspiration.
King Oyster Mushroom Recipe Variations
You can add bolognese sauce to the oysters as it adds more flavor to the rice bowl. I like to add my favorite vegetables in there too, like cabbage and kale. You can even add carrots, radishes or other vegetables too. Sesame seeds on top will make it look fancy and give another layer of flavor to the dish. Add an egg on top with a runny yolk to take it to the next level.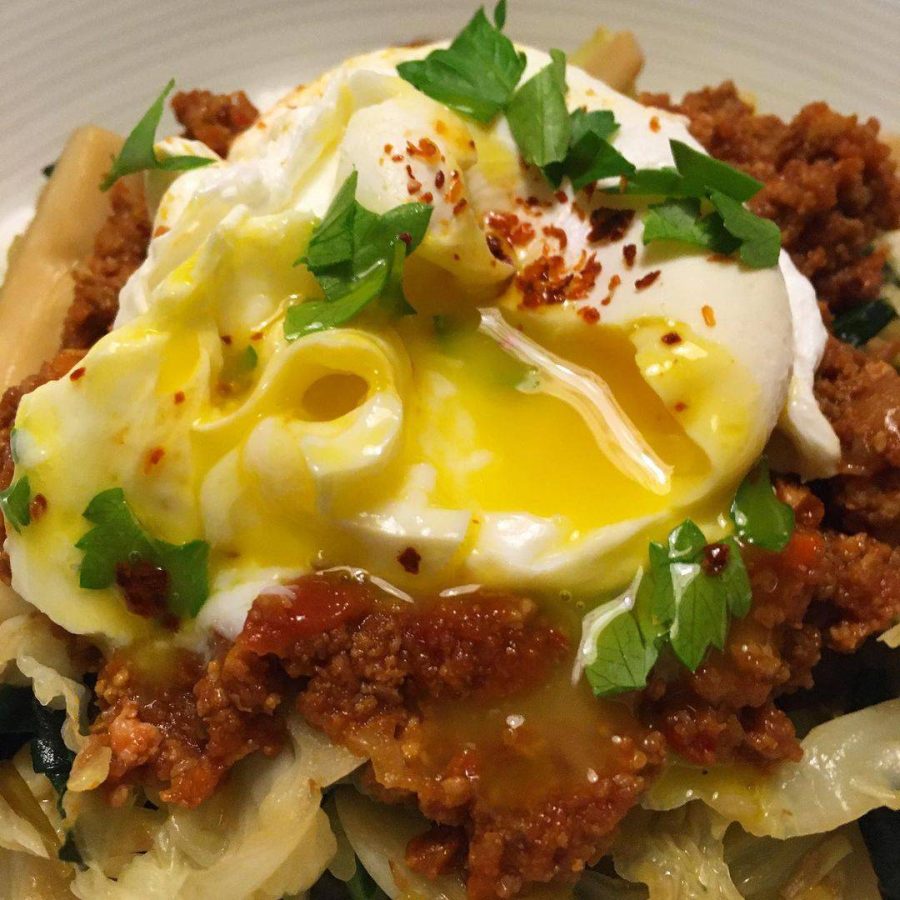 Pan Fried King Oyster Mushrooms Rice Bowl Recipe
If you are a poke bowl lover and you enjoy making fusion recipes in the kitchen then you will love these pan-fried oyster mushrooms. For me, the soy sauce mixture is the secret taste maker.
Ingredients
1 cup king oyster mushrooms, roughly chopped
2 tbsp soy sauce
2 tbsp brown sugar
1 tbsp oil
1 tsp ginger, minced
1 tsp garlic, minced
1 tbsp rice vinegar
1 tbsp potato starch
Salt to taste
1 tsp sesame oil
Rice to serve
Spring onion, to serve
½ cup cabbage, chopped (optional)
⅓ cup kale, chopped (optional)
Directions
In a bowl, combine the rice vinegar, soy sauce, brown sugar, potato starch, sesame oil, and salt and mix well.
In a pan, heat the oil and add the ginger and garlic.
Cook for 1 minute and add the mushrooms.
Toss for 2 minutes. Add the soy sauce mixture.
Cook for 6 minutes. Take off the heat.
Serve on top of rice. Add the spring onion, cabbage, and kale on top.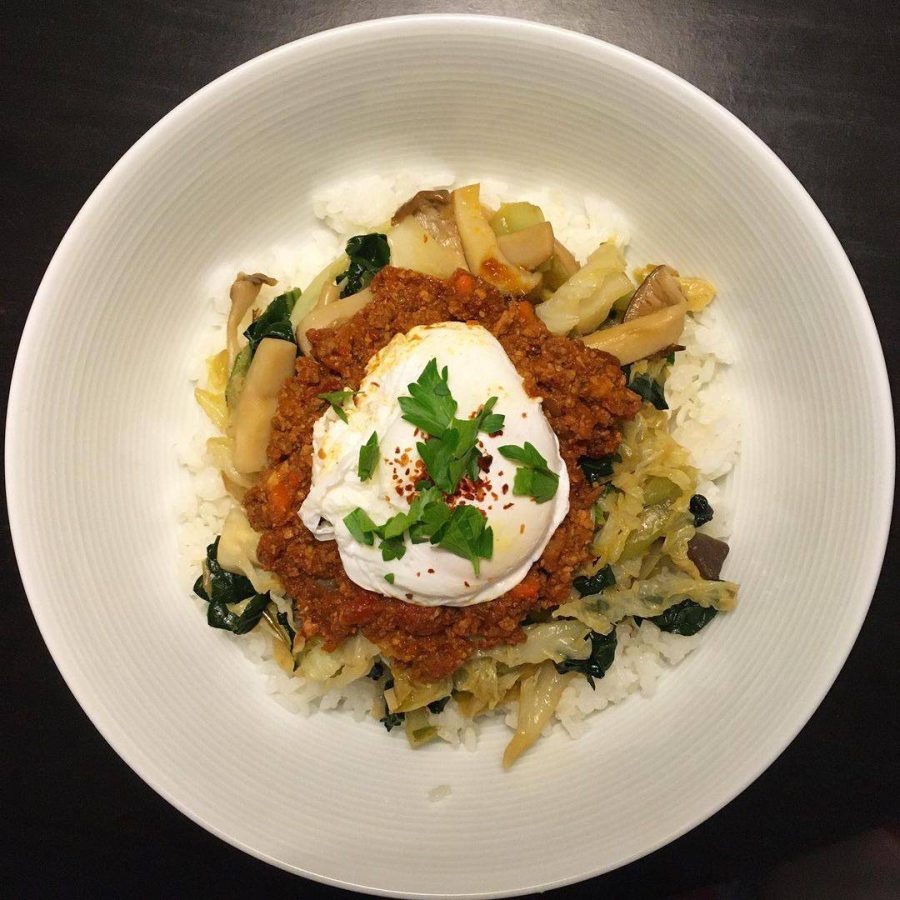 More King Oyster Mushroom Recipes?
This recipe is so simple and ready in a few minutes that whenever you are craving it, you can have it without any regret. What other variations or king oyster mushroom recipes do you make?
For now, you don't have to wait for hours prepping. You can get this delicious Japanese rice bowl in less than 20 minutes.