Donburi is a super simple, native Japanese dish that offers lots of recipe options and has tons of flavor. You will be surprised how a recipe so quick and easy can taste this good!
Simple And Delicious Shrimp Donburi
The entire procedure may take less than 20 minutes. If you have leftover rice then it will take only 8 minutes to prepare this dish.
Add some fresh vegetables to the dish to add flavors and a healthy twist. The sauce is the secret taste-maker of the recipe. The combination of sugar, mirin and soy sauce is part of what makes the dish so delicious.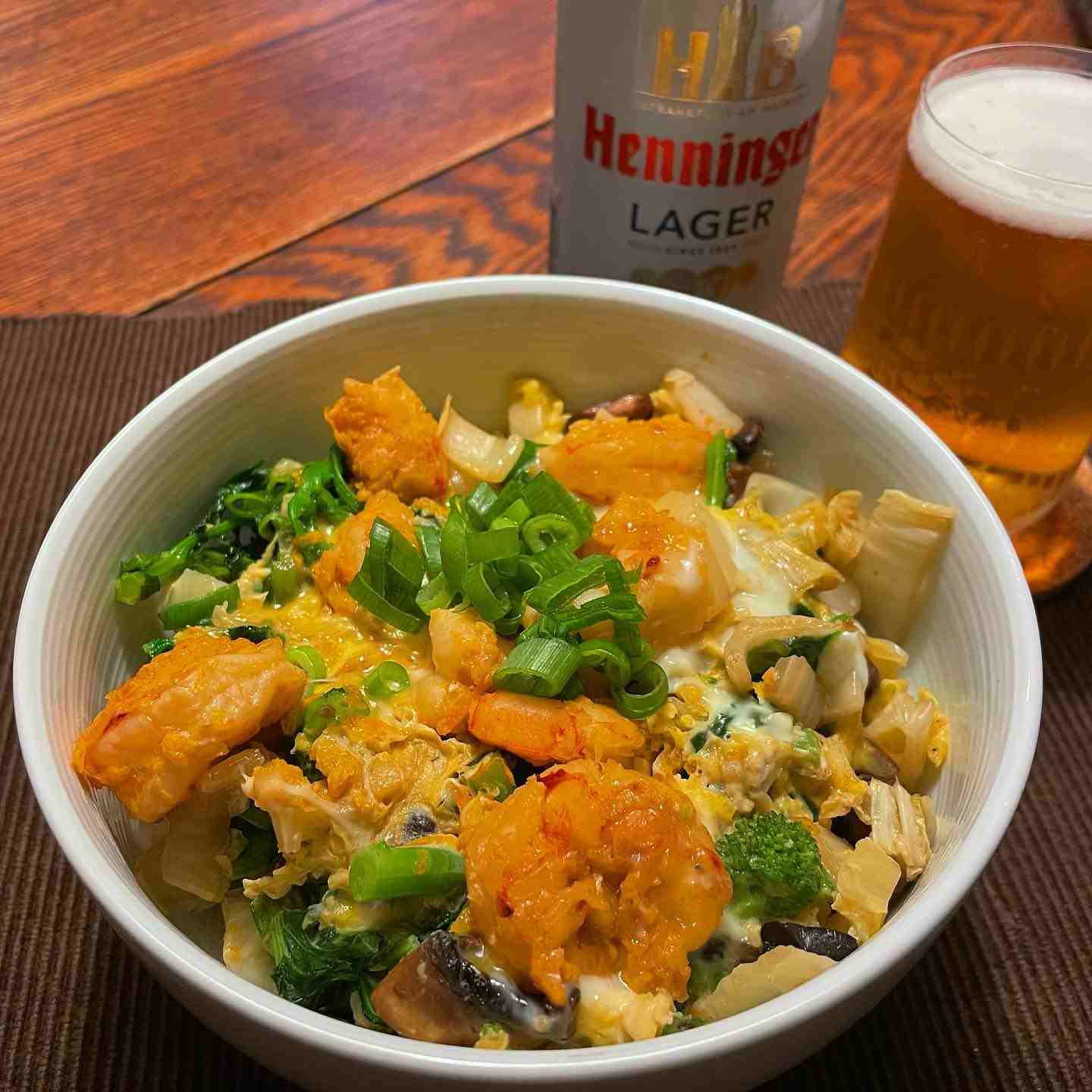 Let's Learn About Tomago Toji Don First
Tamago-Toji Don is the dish name for a Japanese rice bowl topped with vegetables and proteins poured with some whiskey raw eggs then cooked the eggs until loosely hardened. I used shrimp, broccoli rabe, nappa cabbage, and crimini mushrooms.
What Vegetables Should Go In Your Vegetable Donburi?
The star ingredient of the dish is shrimp but to complement them you need delicious and nutritious vegetables too. As mentioned above, I have added cabbage, broccoli rabe, and spring onions. The mushrooms are there too. Eggplants and numerous other vegetables can also go well in this dish.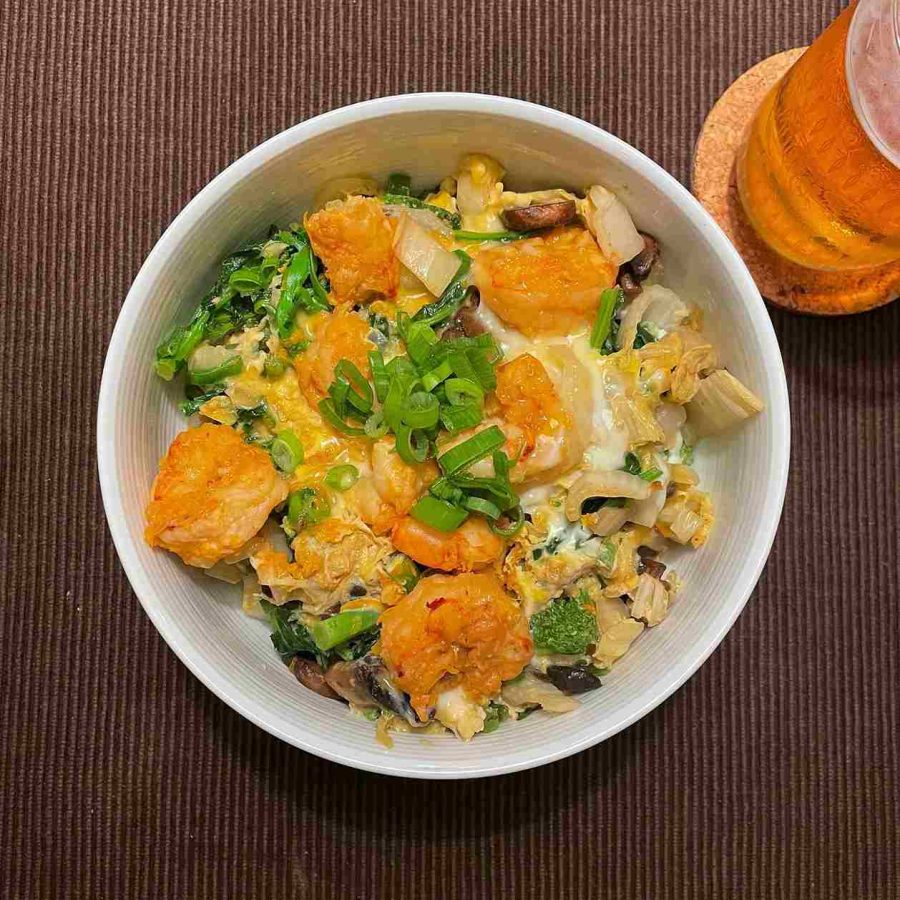 You Can Add Chicken Too
If you do not want to add shrimp to the recipe, you can add chicken too. You can also add other proteins like fish like salmon, tuna, or cod. Even plant protein substitutes are a possibility. In fact, the original fishy main feature of this dish was something else entirely.
Shrimp Donburi Recipe…the Best
This Japanese rice bowl dish originated back in the early 1800s. The first donburi was una-don (short for unagi, or freshwater eel). But it has changed and evolved over the years. As noted above, it's easy to change things up and include other ingredients of all sorts. The toppings can be customized according to your taste or just what is in the refrigerator.
Preparation Time: 5 minutes
Cooking Time: 20 minutes
Serves: 2
Ingredients
200g cabbage, cut into small chunks
2 tbsp olive oil or canola oil
4 tbsp spring onion, chopped
2 tbsp mirin
½ cup broccoli florets, chopped
2 tbsp soy sauce
2 cups rice
2 eggs
1 cup mushrooms, sliced
1 cup shrimp, cleaned, skin removed
Salt and pepper
2 tsp sugar
1/2 cup water
1 pinch dashi powder
Directions
Cook the rice in water until done.
Add to a serving bowl and keep aside for now.
In a pan, heat the oil and fry the broccoli, cabbage, and mushroom for 2 minutes.
Add the shrimp and toss for 2 minutes. Add the seasoning.
Add the sugar, dashi powder, soy sauce, and mirin and toss for 2 minutes.
Add the eggs on top. Cover with the lid and cook for 1 minute.
Add the mixture on top of the rice and serve.
Let's Make a Tasty Donburi
If you have some leftover vegetables in your pantry or extra meat or other protein, this is a great way to make use of them. Enjoy donburi for lunch, dinner or any time!