You can have a restaurant-style poke bowl at home with little effort and even fewer bucks!
Poke Bowl Recipe
Have you gotten those simple and delicious poke bowls at restaurants but figured that making them at home would be too hard or inconvenient? A great poke bowl is all about assembling the right ingredients.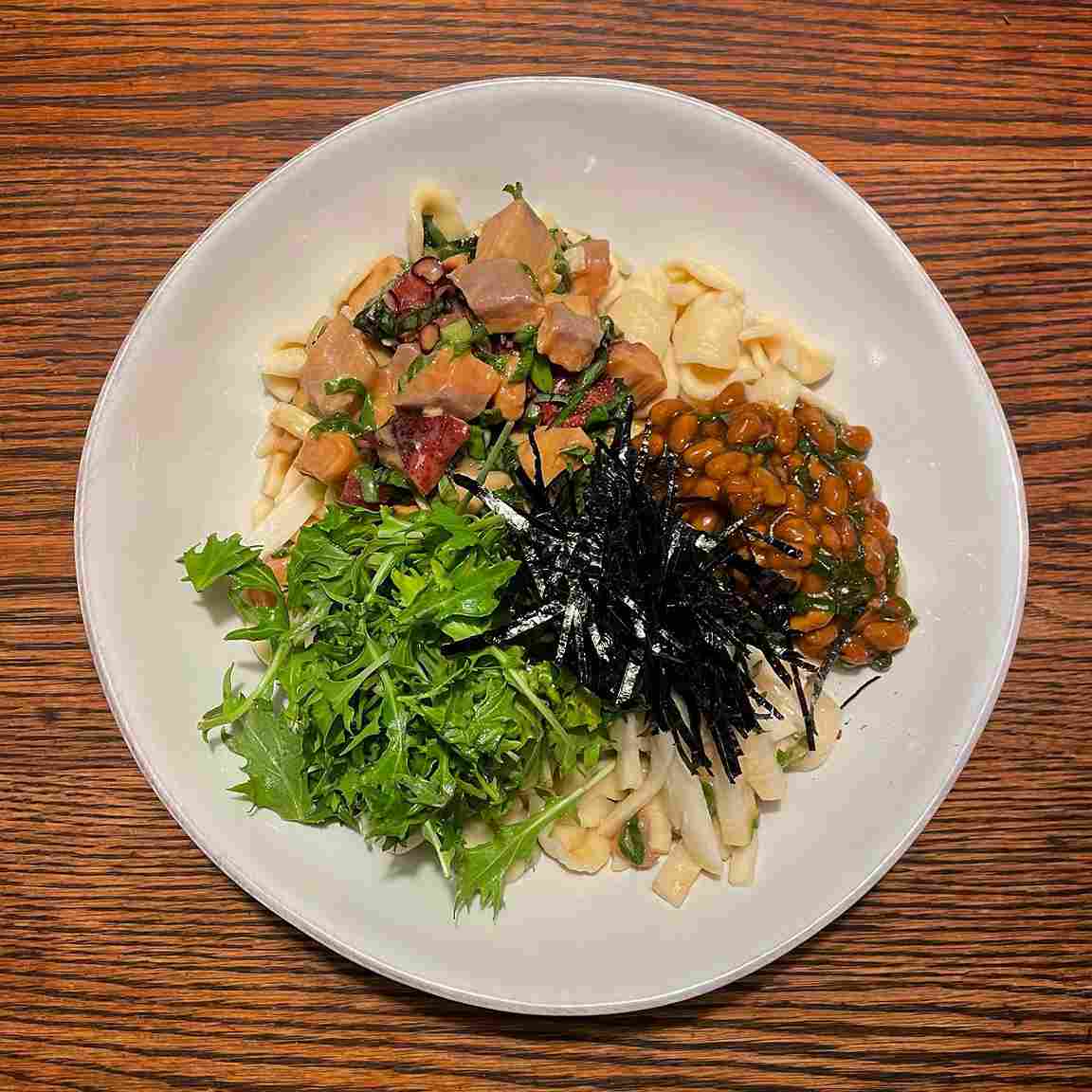 Poke Rice or Poke Pasta?
One question is, what should you have as a base for the recipe, poke rice or pasta? When used, pasta often takes the form of noodles. So you will sometimes see folks make 'poke noodles'. Both are carbohydrates, of course. Although it is usually served with Japanese rice you can wing it and serve the dish with pasta instead (which I did here).
What is Natto?
Natto is a fermented soybean that some find off-putting, yet it is very nutritious. It is a beloved breakfast food in Japanese cuisine. The smell and taste of natto is slightly earthy. Some even compare its taste with old brie or salty cottage cheese. The most common way to serve natto is on top of a bowl of rice.
What Additions Are Best For Pasta Poke Bowl?
The pasta poke sauce is important. You need to get the sauce correct to get the best results. The secret to a delicious poke sauce is to balance out the sweetness and spices.
If you enjoy a spicy poke bowl then add more fire. Ahi tuna is a classic complement to a poke bowl. The nori sheets are another common component in a poke bowl recipe. You can omit the beans but, since I love them, I added them here.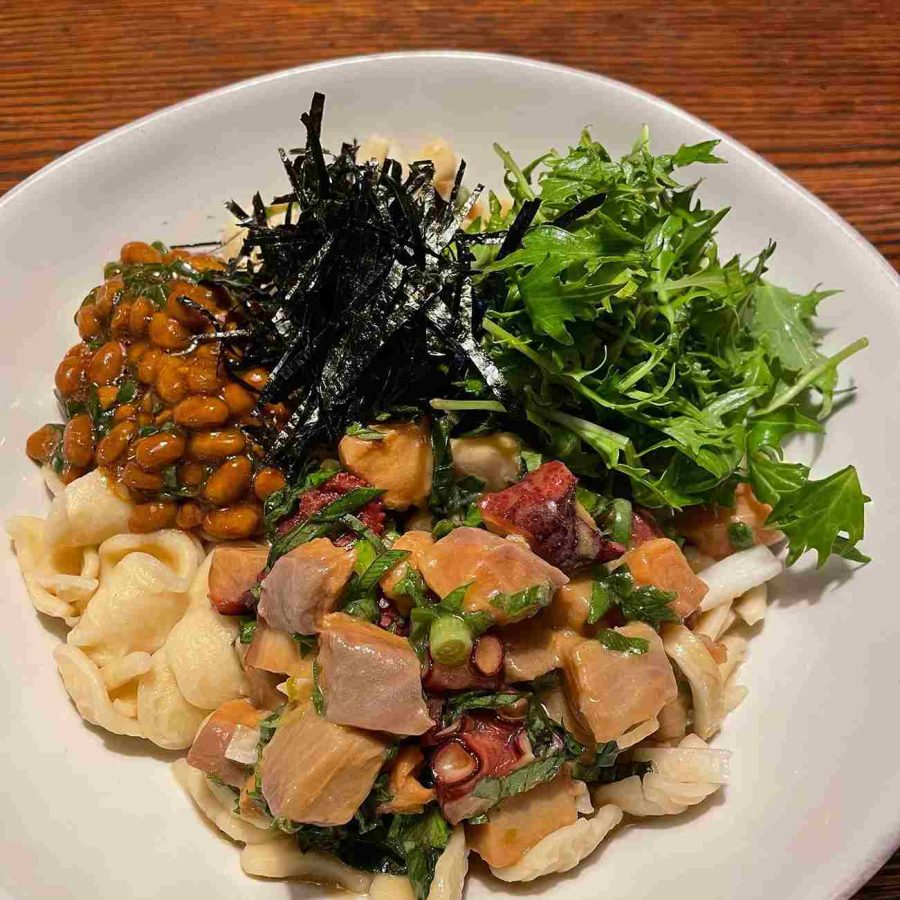 If I Use Rice, What Kind Should I Use?
Usually, poke bowl recipes use short-grain rice, specifically Japanese rice. But you can use any kind of rice in the recipe. If you are a health enthusiast then I would suggest using a whole grain brown rice or similar.
Best Fish For Poke Bowl?
You can use any kind of fish you like. I have used tuna but feel free to use salmon or rainbow trout, etc. There are a wide range of fish options, but freshness is key.
The recipe cannot get any easier than this. The poke bowl is a fun and simple dish that lets us make Japanese dishes at home with ease.
Preparation Time: 10 minutes
Cooking Time: 50 minutes
Serves: 4
Ingredients
1 lb ahi tuna
1 tbsp sesame oil
2 tbsp soy sauce
1 tsp honey
1 tbsp rice vinegar
1 tsp sriracha
¼ cup mayo (optional)
1 can navy beans
½ cup nori sheets, sliced
2 cups arugula
1 cup cucumber, peeled, cut into matchsticks
4 cups pasta noodles
Salt and pepper
Directions
Dice the ahi tuna roughly. Marinate it using soy sauce, sesame oil, honey, and rice vinegar.
In another bowl, combine the sriracha and mayo. Add the salt and pepper and mix.
Cook the pasta noodles in salted water for 6 minutes.
Divide them into four bowls. Top with tuna, nori sheets, cucumber, arugula, and beans.
Add the mayo or other sauce on top. Serve.
Poke Bowl At Its Best
Poke dishes are one of another comfort food that I love and, because it's so easy, one that you must try. It is quick to make and you can be as creative with it as you like!