If you are a lover of savory and delicious dishes then this easy lamb bolognese is perfect. It is made with traditional lamb bolognese ingredients but nothing fancy that you cannot find in your local stores.
Spicy Lamb Bolognese Recipe
The flavors are delightful, the spices balance out with the creaminess of the polenta. The chives in the polenta add more flavor to the dish. I have used the classic combination of carrots and celery in the bolognese but feel free to add your variations there.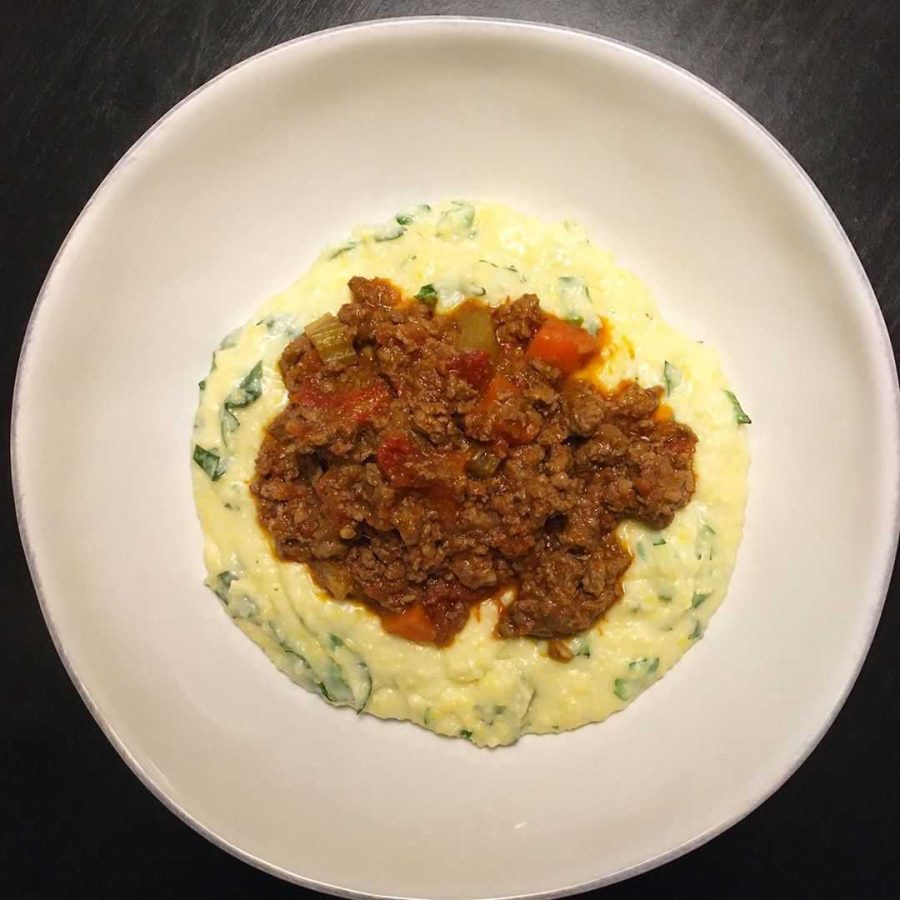 The Combination of Lamb And Beef
It is definitely not mandatory that you use both types of meat here, but trust me, if you do, the flavors uplift enormously. You can also do chicken with beef or mutton with turkey etc. Adding some carrots and celery adds a subtle sweetness to the dish and balances out the spices.
Story Behind Lamb Ragu Bolognese
Lamb ragu bolognese is an Italian classic. It originated in the Northern part of Italy. People love slow-cooked meat with their favorite vegetables. And polenta is a staple food eaten around the world that makes a great accompaniment.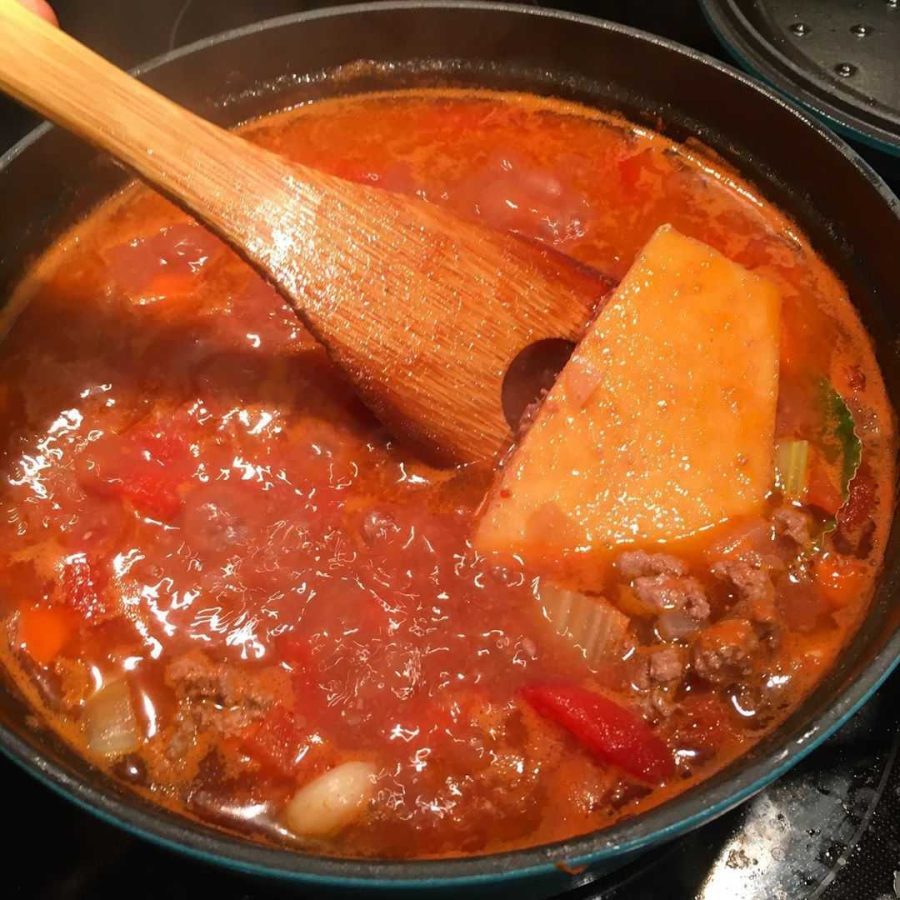 Adding Canned Tomatoes Instead Of Fresh
The ragu sauce is usually made using canned tomatoes, but feel free to add fresh onces if you have them in your pantry. When you use the canned ones, make sure to tone down on the salt as canned goods are usually high on sodium.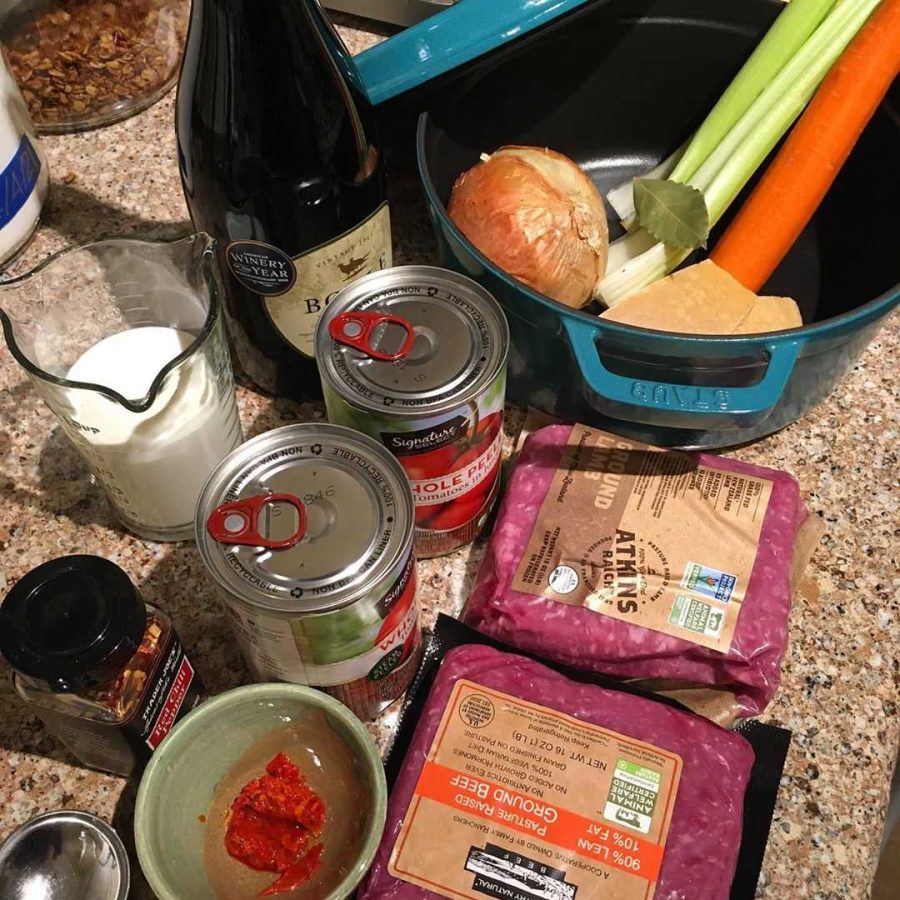 Delicious Polenta With Mushroom Ragu
This recipe is based on one from Giada, and is simple to make and heavy on your taste buds. I prefer my polenta a little lighter (less cheese) but the dish is still incredible hearty. The best part is that everyone (even kids) love it. Feel free to substitute any ingredient you may not like in the recipe.
Polenta is often served as a side, but if you want to do it as a main course, double up the quantity.
Prep Time: 15 minutes
Cooking Time: 3 hours
Serves: 4
Lamb Bolognese Ingredients
2 tbsp butter
2 tbsp olive oil
1 stalk celery, chopped
Salt to taste
1 carrot, chopped
12 ounces ground lamb
12 ounces ground beef chuck
1 garlic clove, minced
¼ cup tomato paste
½ cup whole milk
1 tsp Calabrian chili paste
1 bay leaf
One 3-inch Parmesan rind plus 1/3 cup freshly grated Parmesan
1 28-ounce can crushed tomatoes
Polenta Ingredients
1 cup yellow polenta
Salt and pepper to taste
2 cups water
2 cups whole milk
4 tbsp chives, chopped
Lamb Bolognese Directions
In a large pan, melt the butter.
Now heat the olive oil and fry the garlic for 2 minutes.
Add the minced beef and lamb. Toss for 10 minutes.
Add the tomato paste, crushed tomatoes, chili paste, and salt.
Add the bay leaf and cook for 30 minutes.
Add whole milk and cook for 50 minutes.
Add the carrot, and celery and cook for 15 minutes. Add the parmesan cheese and stir for 1 minute.
Serve the polenta with lamb bolognese on top.
Polenta Directions
In a pot, add the water and the whole milk.
Bring it to a boil. Gradually add the polenta.
Keep whisking until the polenta is perfectly mixed with the water.
Add salt and pepper, chives, and cover.
Cook on medium-low heat for 45 minutes. Do not forget to whisk. Take off the heat.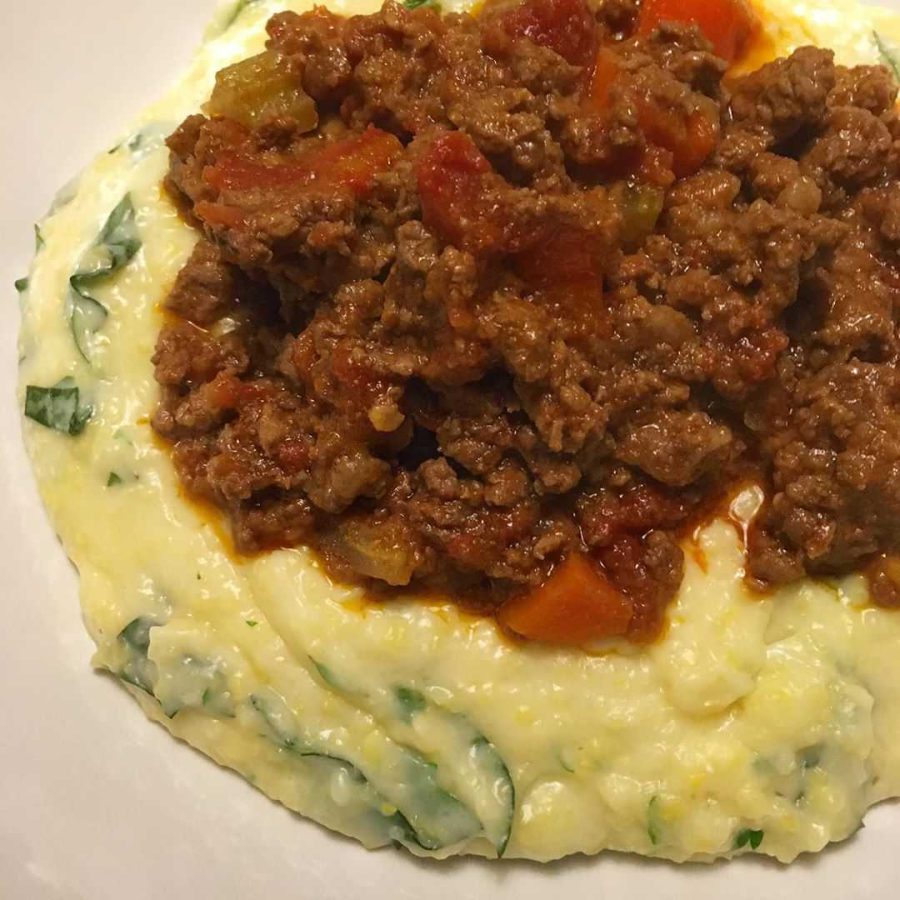 Enjoy Tasty Lamb Bolognese Today
This dish is perfect for a cozy day at home with your family or friends. The preparation does not take much time and the method of cooking this lamb bolognese is simple and hassle-free. Enjoy!