Lacinato kale has hearty and tasty leaves, which is why I used it here in this lacinato kale salad recipe. It's great for salads (I combined it with asparagus) or other raw and lightly cooked dishes. And it's super nutritious and packed full of vitamins like A, B6, C, K and minerals.
Lacinato Kale
Lacinato kale goes by various names. Sometimes it's called dinosaur 🦖 kale or Tuscan kale or sometimes black kale. It's a variety with long leaves and some people find it more tender than the common types of kale. I like it for all these reasons, and hope you enjoy my simple lacinato kale recipe as well.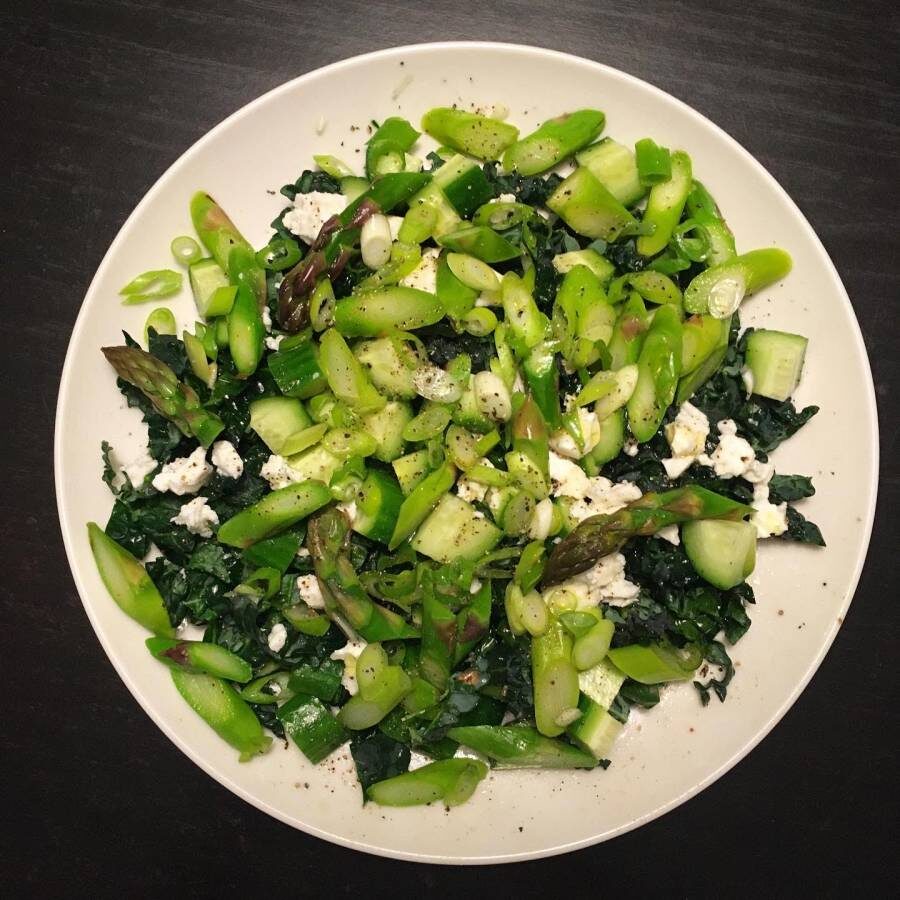 Lacinato Kale and Asparagus
I made my salad a Lacinato kale and asparagus salad and included fresh, crispy cucumber, scallion and feta cheese. Kale and asparagus recipes are not so common but I loved the combination here. The last time I made it I paired it with a farrotto and spring onions dish. It went well with the hearty meal of risotto. Give it a try and let me know what you think!
Lacinato Kale Salad Recipe
This lacinato kale salad serve two, but you can adjust as needed. Enjoy!
Ingredients
16 lacinato kale leaves (approximately 8 per portion)
8 stalks of asparagus (bottoms removed)
2 Persian cucumbers
8 stalks of scallion
4 tablespoons of feta cheese
Red wine vinegar and oil
Directions
Julienne the lacinato kale.
Chop the asparagus diagonally and microwave for 1 minute. Directly after, put it in cold water to stop cooking.
Medium dice the cucumber.
Finely chop the scallion.
Toss the ingredients to mix.
Crumble feta cheese on top.
Drizzle red wine vinegar and oil; salt and pepper to taste.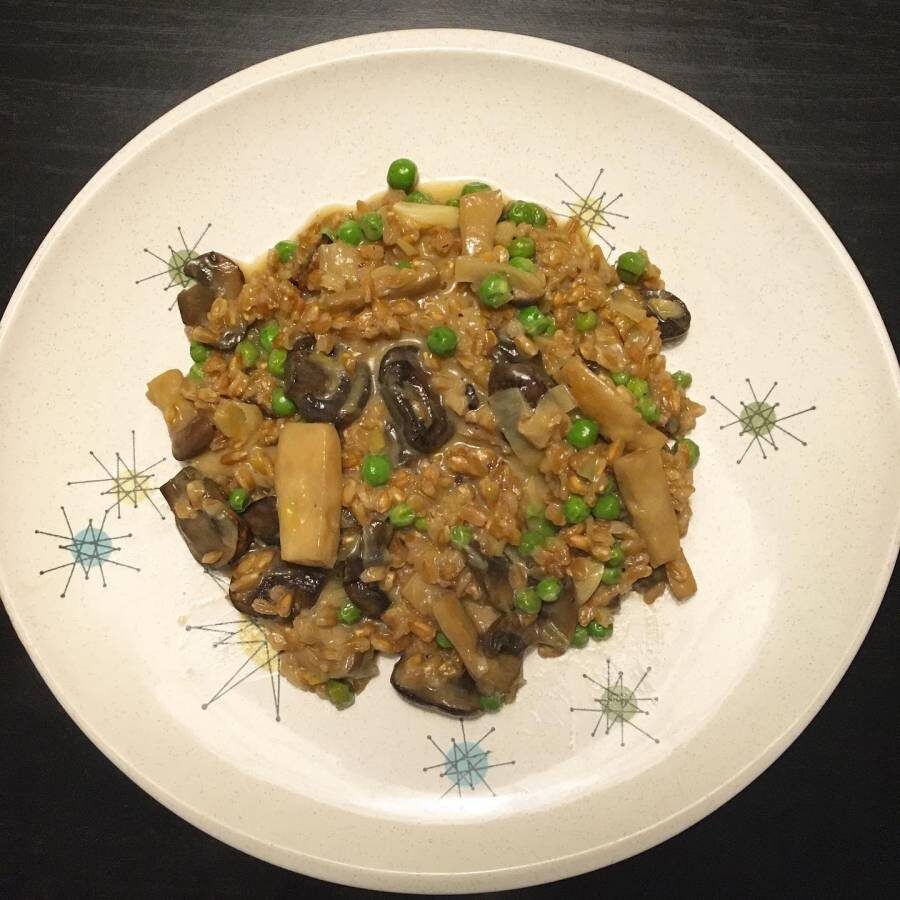 Photos by Haemi Yoon-Hendricks