Boulevard is a fantastic restaurant in the heart of San Francisco, on the Embarcadero waterfront. I had this incredible meal with my children and daughter's BF. I took pics of all the great dishes, so check out all the photos below!
In short, this was a dining experience I'll remember all my life.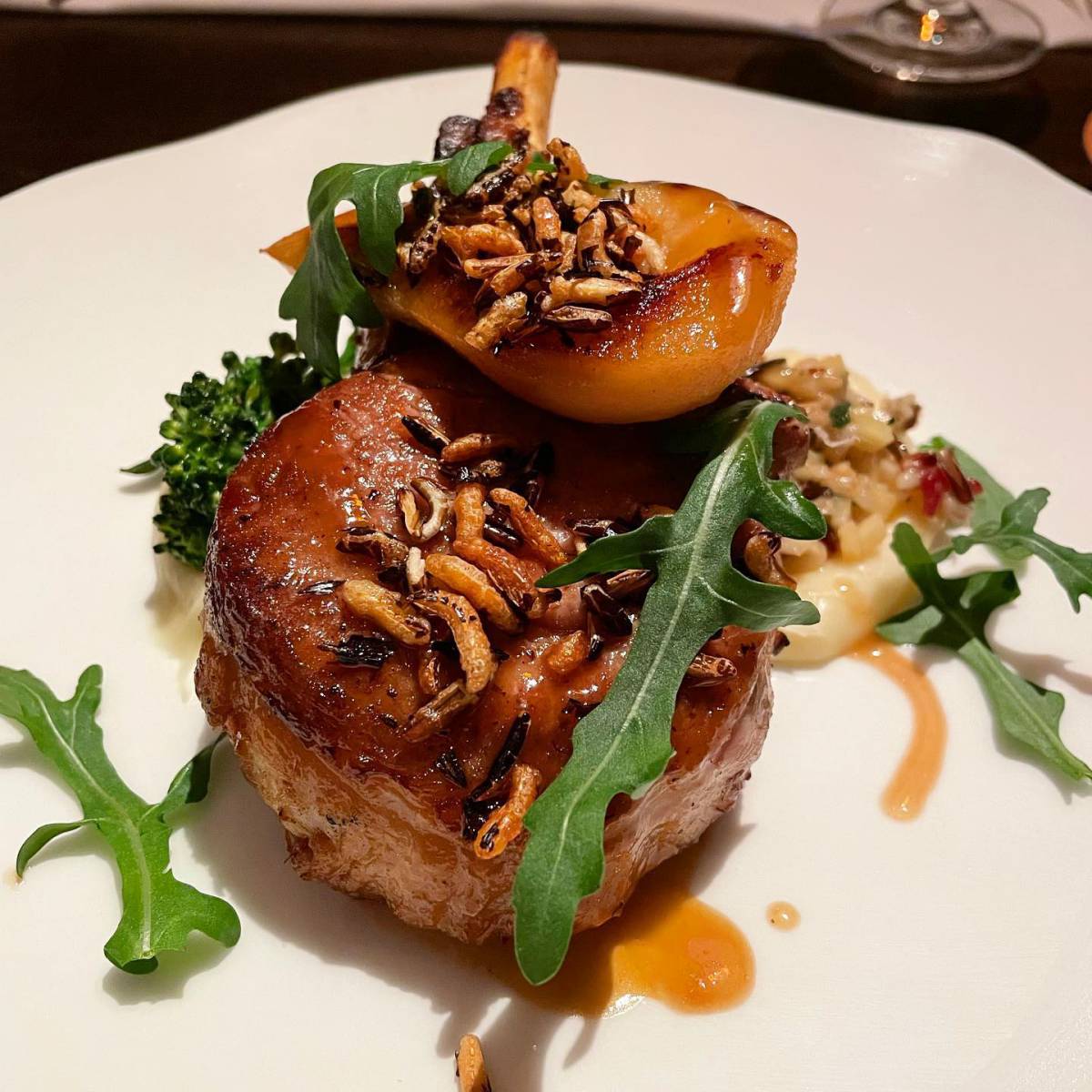 A Feast For All Senses
The interior has a really cool and sophisticated vibe, with a comfy feeling yet also exclusive. The space was actually beautifully remodeled a couple years back.
In this Embarcadero location with awesome bay views, the dishes are beautifully presented. The service was flawless, attentive and friendly. We were all impressed!
And the food was deliciously but also so properly and meticulously done.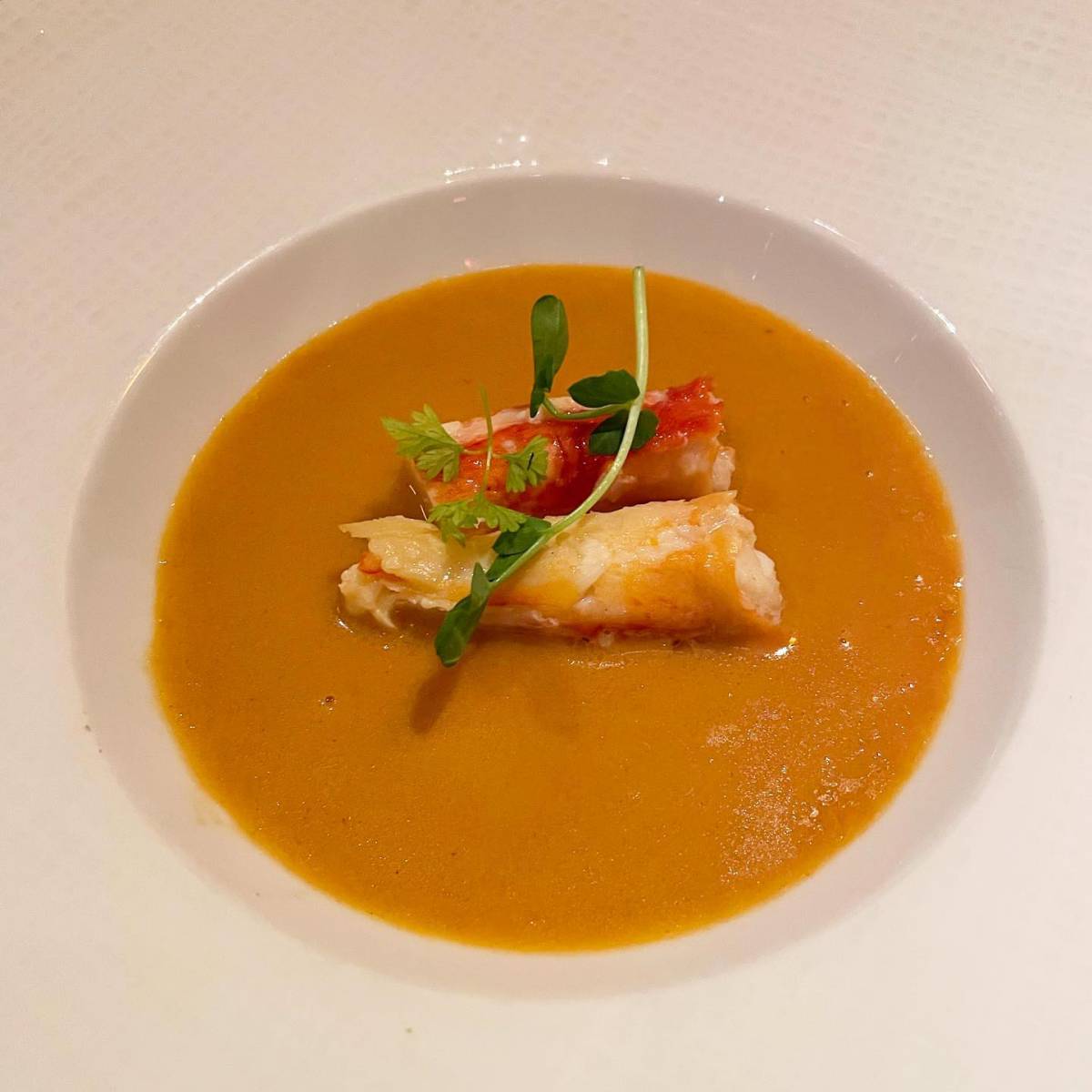 Unforgettable Food
The menu, created by renowned chef Nancy Oakes, is a fusion of Californian and French cuisine. It puts a focus on fresh, seasonal ingredients. Everything was just SO delicious!
It would be hard to detail them all. The Beef Tartare was OMG!! It was incredibly tasty! I am pretty sure that Szechuan pickles were blended in instead of the usual capers.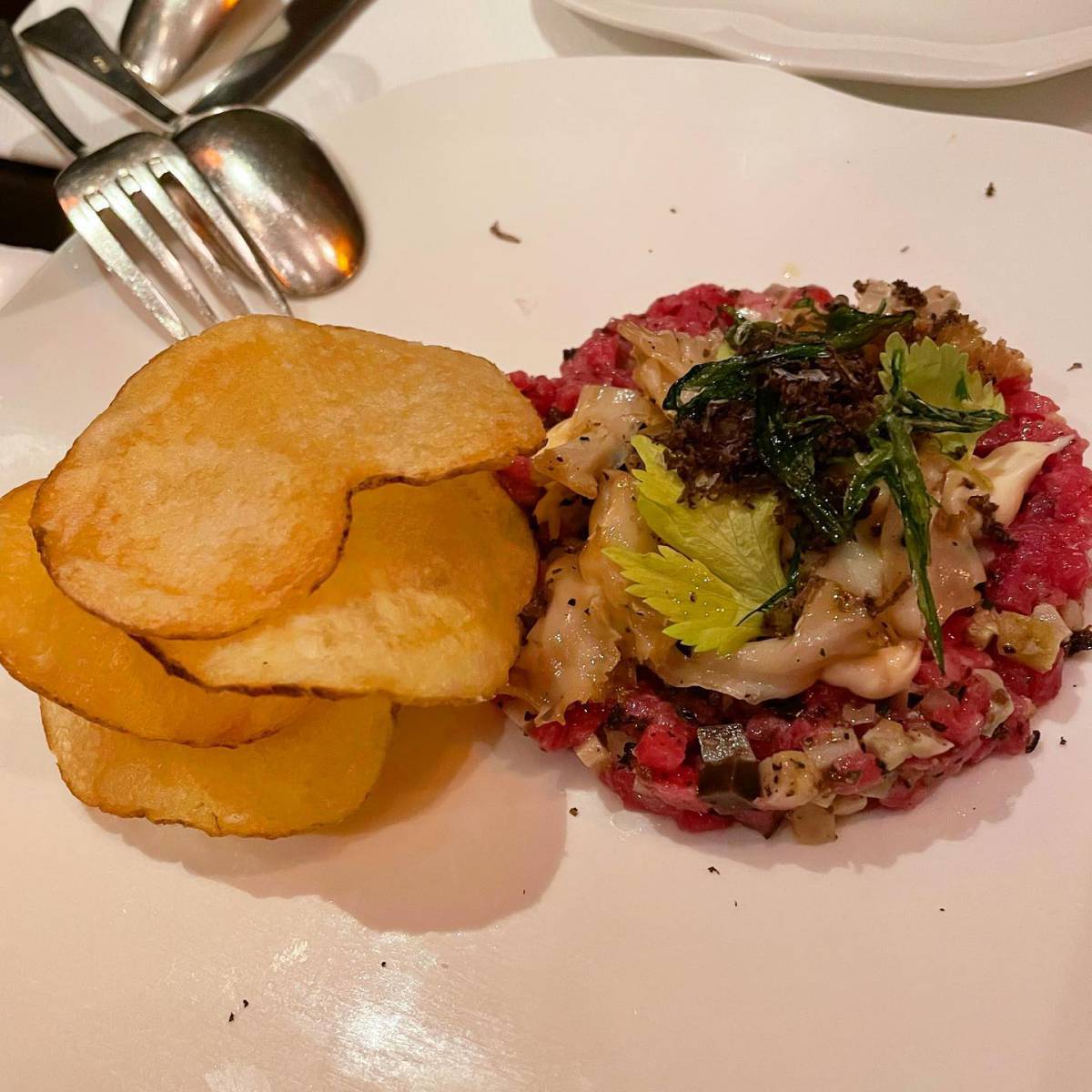 And they had the best Pork Chop I've ever had in my life! No exaggeration!!
The Halibut and the King Crab Bisque were also so amazing.
Let's also talk about the delectable desserts! They are artwork not just for your eyes but also your taste buds.
Pumpkin Brûlée, Quince & Apple Crisp, Sticky Toffee Pudding and Triple Chocolate Brownie Cake… The photos below say it all.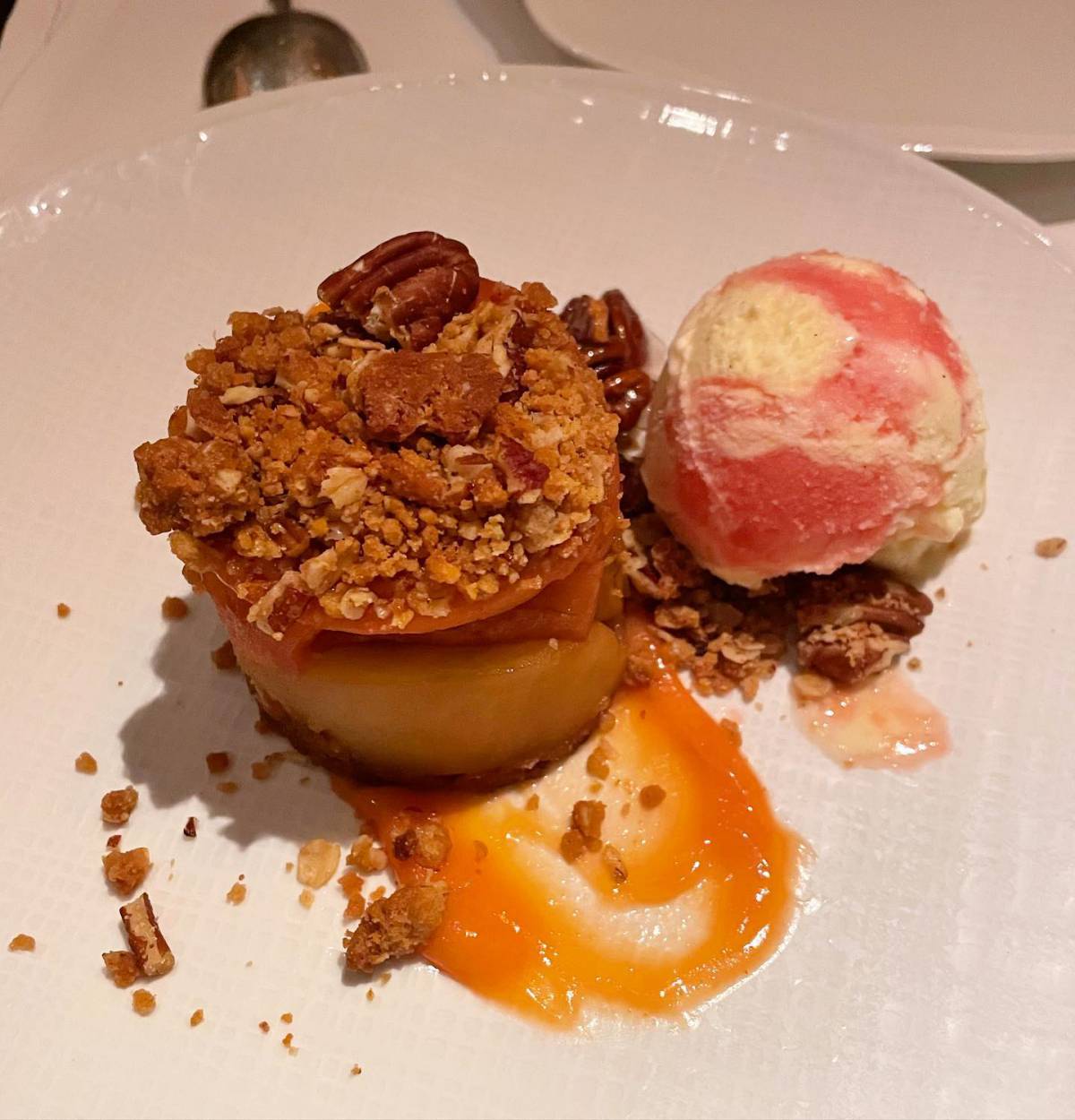 Boulevard in SF's Embarcadero
Boulevard is not the kind of place you will go every week. The prices are on the higher side, so it's a special occasion kind of place for most people.
But the overall dining experience there is very special.
Boulevard
1 Mission St, San Francisco, CA 94105
(415) 543-6084
https://www.boulevardrestaurant.com/
Type/Cuisine: Modern American cuisine
Price: $$$$ (out of 5)
Atmosphere: Sophisticated bay side dining
Specialties: Impossible to pick just one or two!
Other: Tue – Sat 5:30 PM – 9:30 PM
More Delicious Dishes From Boulevard
Photos by Haemi Yoon-Hendricks