This is a delicious and foolproof recipe. You are surely going to love this Japanese beef tendon curry. It is comfort food supreme. 😉
Beef Tendon Curry
The beef tendon curry recipe below is simple and there are many ways to make it. I have personalized it by adding some favorite vegetables. You can make it your own by adding any of a wide variety of vegetables and proteins. As the kitchen is a creative place, start showing yours!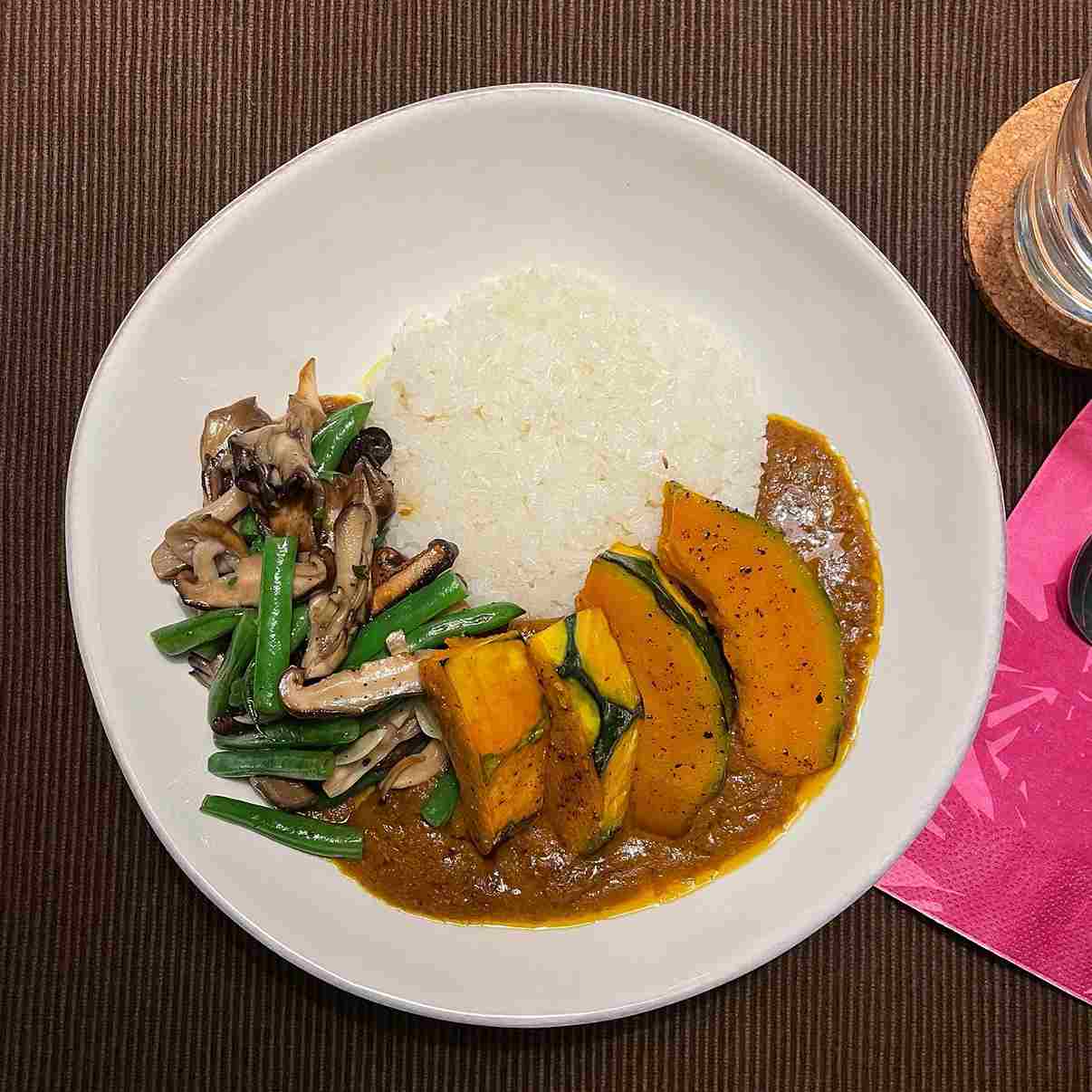 What Are Beef Tendons?
Beef tendons are the connective tissues between the muscles and bones, which is why they are full of flavors. Although not so common in the US or UK, people in Taiwanese, Chinese, Vietnamese, Thai, Filipino, Korean and, of course, Japanese cuisine love using these precious beef cuts in their cooking. Beef tendons can make whatever you cook extraordinary and tasty.
Gyusuji Curry Serving Options
The Japanese beef tendon curry tastes great with simple white rice. But if you are looking to give yourself a challenge then try pairing some vegetable sides with it. I have added grilled pumpkin and some butter-tossed mushrooms with green beans.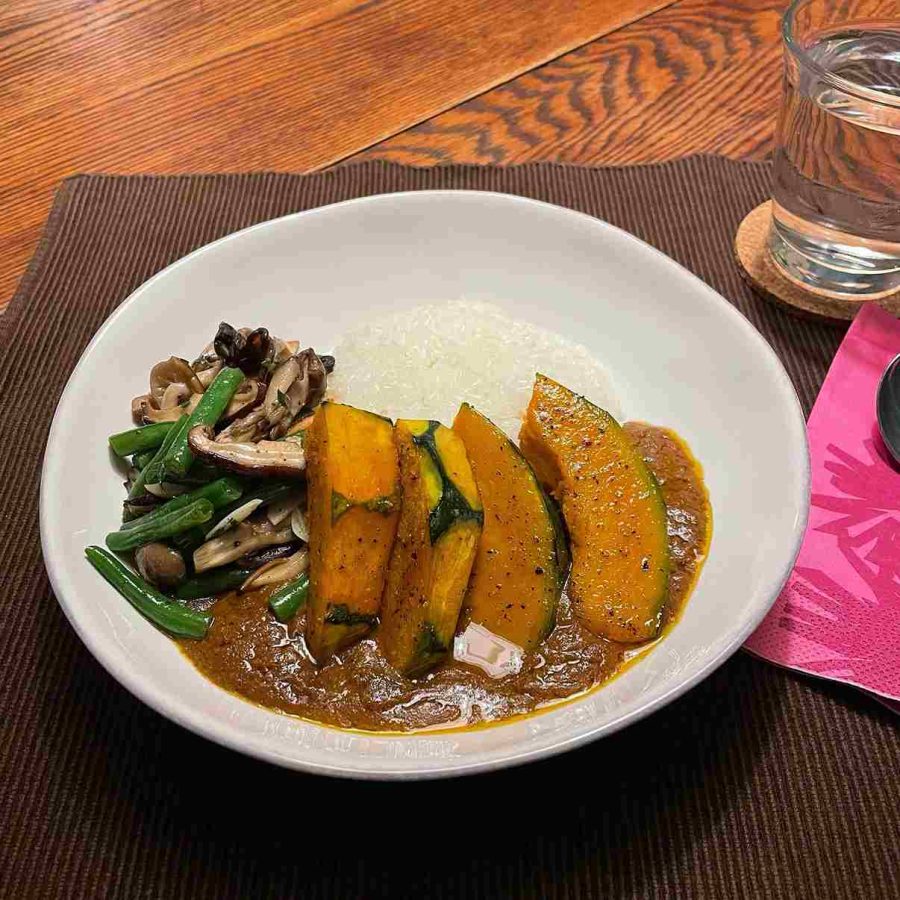 Tips On Making The Best Gyusuji Nikomi
I recommend you use Panang curry paste. If you cannot find it in your local grocery, you can make something similar at home. It is crucial to achieving the original taste of Gyusuji nikomi. And try to use sake in order to bring in the authentic Japanese flavor. Choose your favorite toppings or sides. For instance, some people like adding boiled eggs or fried eggs on top.
The Instant Pot Guide
Beef tendon takes time to cook and if you try to cook it in a regular stove pot it may take hours to finish this simple dish. Cooking it in the Instant Pot can reduce your active kitchen hours, and it helps you to achieve better, richer flavors.
Japanese Beef Tendon Curry Recipe
The process of cooking this curry is what creates the flavors. Slow cooking your meat is a wonderful way to bring out the natural flavors. Adding other ingredients like sake, leek, tomato paste, Penang paste, and ginger will enhance the flavors even more.
Preparation Time: 10 minutes
Cooking Time: 5 hours
Serves: 4
Ingredients
1 lb (450g) beef tenon
3 & 1/4 cups (800 ml) water
3 inches ginger root, sliced
5 green onions, green part only
3 tbsp sake
2 medium onions, sliced
1 medium carrot, chopped
1 tbsp olive oil
1 garlic clove, minced
4 tbsp Penang paste
2 tbsp tomato paste
1 package (140g) of Japanese curry mix flakes
2 cups mushrooms, sliced
1 cup green beans, blanched, cut into 2-inch pieces
1 pumpkin, peeled, cut into wedges
2 tbsp butter
1 bay leaf
Salt and pepper
Directions
In a large pot, add the beef tendon with enough water to cover the beef tendons.
Bring to a boil and remove the foam from the top using a ladle.
Boil for 10 minutes and strain the mixture.
Wash the beef tendons properly. Rinse well and cut into bite-size pieces.
In an Instant Pot, place the beef tendons.
Add ginger, green onion, sake, bay leaf, and water. Cover and cook for 10-15 minutes (Follow the cooking instructions of Instant Pot).
Discard the bay leaf, ginger and green onions.
In a large

pot, 

add the olive oil. Fry the onion, carrot and garlic for 2 minutes.
Add the tomato paste, Panang paste, salt, and pepper, and cook for 10 minutes.
Add the boiled beef tendon and its broth, and cook for another 10 minutes. Take off the heat.
Add Japanese curry mix flakes and make it dissolve very well. Put it back on medium heat and cook for 5-10 minutes to thicken and warm it up.
In a pan, melt the butter. Add the garlic and toss for 1 minute.
Add the mushroom and toss for 2 minutes. Add the green beans and toss for 2 minutes.
Season with salt and pepper and take off the heat.
Place the pumpkin on a baking tray. Add some cubed butter around the slices.
Sprinkle some salt and pepper. Bake in the 375ºF oven for 30 minutes. flip them over at the midpoint.
Assemble everything and serve with Japanese (or short grain) cooked rice.
Time To Make The Best Beef Tendon Curry
The recipe may seem complicated and it does take a some extra prep time. But, once you try it and learn the steps, it will become an easy go-to recipe that you will enjoy again and again.