It's an incredible treat to come back and visit The Little Grocery in Hoboken, where I cooked before leaving the NYC area for the West coast. And it was wonderful seeing my dear friend and mentor, Neamet, who is the French-trained chef and owner of this popular local eatery.
A Beloved Local Cafe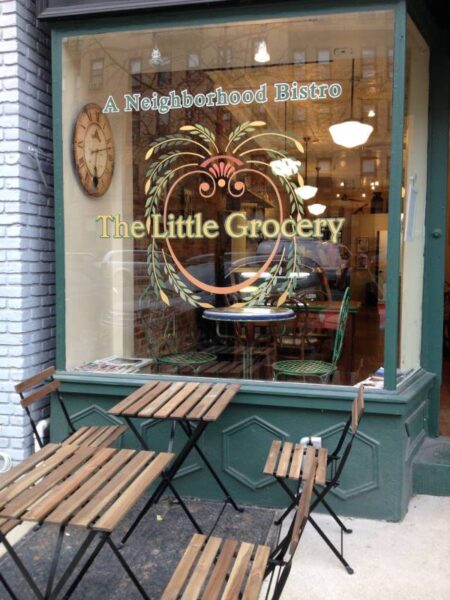 My dear old friend and teacher, Neamet, is not just a culinary master but is also a warm and wonderful person. He is so friendly and welcoming that his familiar and funny interactions are just as much a part of the customer experience as his delicious food.
It was so great to visit and still see him running the place as he catches up with the customers (and usually ends up making them laugh). He satisfies their palettes and fills their stomachs while making them feel happy ❤️ every day! And, fortunately for The Little Grocery and its many loyal customers, he was able to continue doing this throughout the pandemic.
Delicious Casual Cuisine
Whenever I get back to Hoboken, I MUST visit The Little Grocery. It's not just about seeing my old friend. It's that my stomach DEMANDS it. The Little Grocery literally has the best egg sandwiches in Hoboken. Fact. And it may have the best French toast in the world!
It's hard to describe why these culinary delights are so special. The egg sandwiches stand out, in part, thanks to how Neamet pre-whips the eggs, which gives them a unique, fluffy quality. This, together with quality bacon and cheese, and rolls and croissants from the famous Balthazar Bakery, makes these sandwiches the very best. His signature French toast is otherworldly, soaked extra long in egg and including a special, secret spice.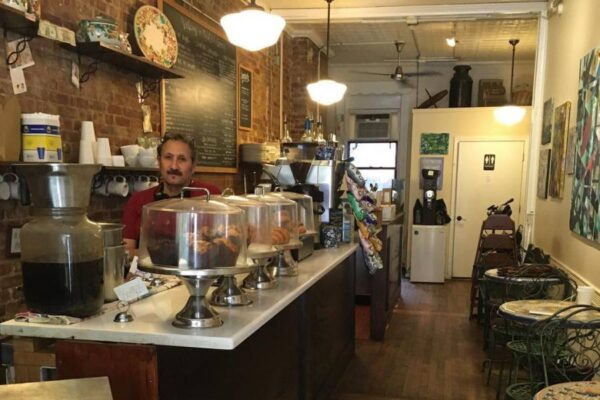 And I've only touched on the menu! Don't get me started on the variety of paninis and sandwiches and entree items too! Some of my favorites are the Reuben Panini with black forest ham, swiss cheese, sauerkraut, and dijon mustard, and the Brie Sandwich, with brie cheese, avocado, cucumber, roasted peppers and basil pesto.
And they serve coffee from famous local Hoboken roaster, Kobrick Coffee Company too! If you are living or staying in Hoboken and never get to The Little Grocery uptown location, remember that they deliver. And if you are visiting Hoboken, you MUST check it out, and tell Neamet that Haemi sent you!
The Little Grocery
1212 Washington Street, Hoboken, New Jersey 07030
(201) 526-4949
https://www.littlegrocery.com/
Type/Cuisine: French Inspired Bistro
Price: $$ (out of 5)
Atmosphere: Casual and Comfortable
Specialties: Breakfast and Lunch Sandwiches, Homemade Entrees
Other: Monday to Friday 7:00 AM to 5:00 PM
Saturday and Sunday 8:00 AM to 5:00 AM
More Views From The Little Grocery