Meatballs are easy to make but they can have tremendous flavor. With each bite, you cannot resist the charm. Spaghetti and meatballs are the number one choice for most food lovers. But meatballs taste good in other ways too.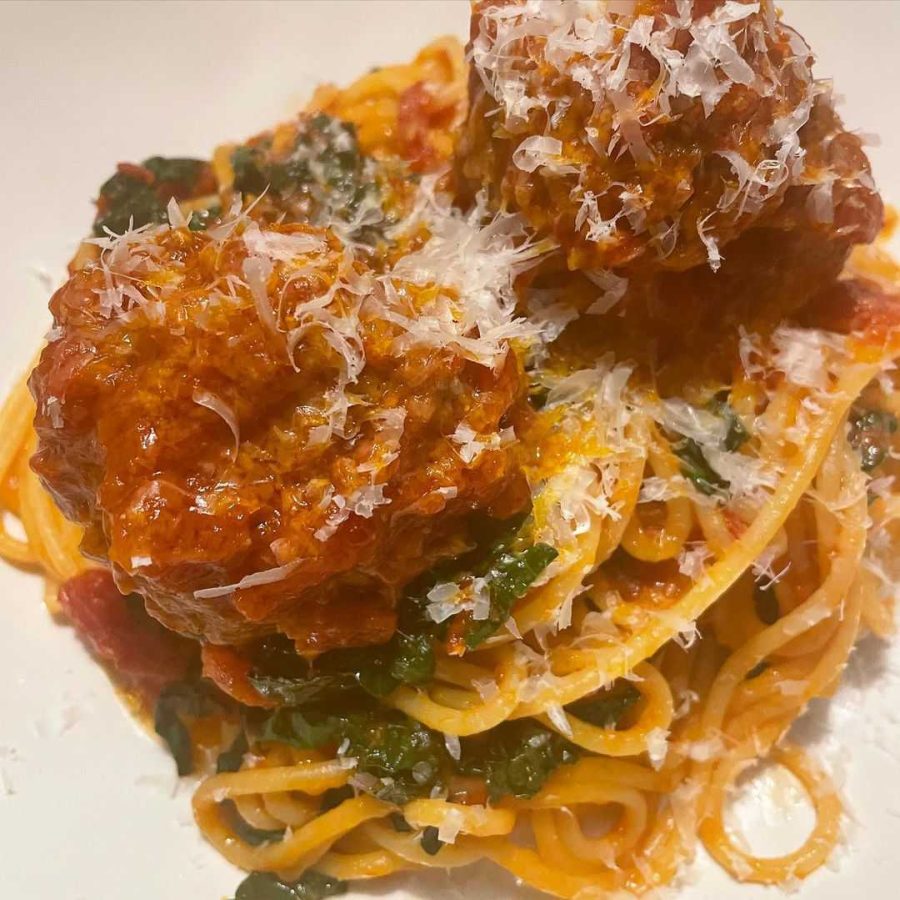 Spanish Meatballs Made Three Ways
Here I will try to show you what makes my palette go crazy when I think of meatballs. Yes, spaghetti and meatballs are a delicious and dependable standard. But meatball salad might be the best thing I ever ate. If you haven't tried salad that goes with meatballs, then try it today! Another option is meatballs with rice or spaghetti, both taste good and both have their charm.
Meatballs With Salad
I bet you have tried meatballs before but have you tried salads with meatballs before? The procedure is simple yet heavy on the taste buds. You can choose any salad but I have decided to go green. I have combined arugula, kale, and broccolini. To finish it off, I have also added some toasted pine nuts. This salad does not require any dressing because it gets all the flavors from Spanish spicy meatballs.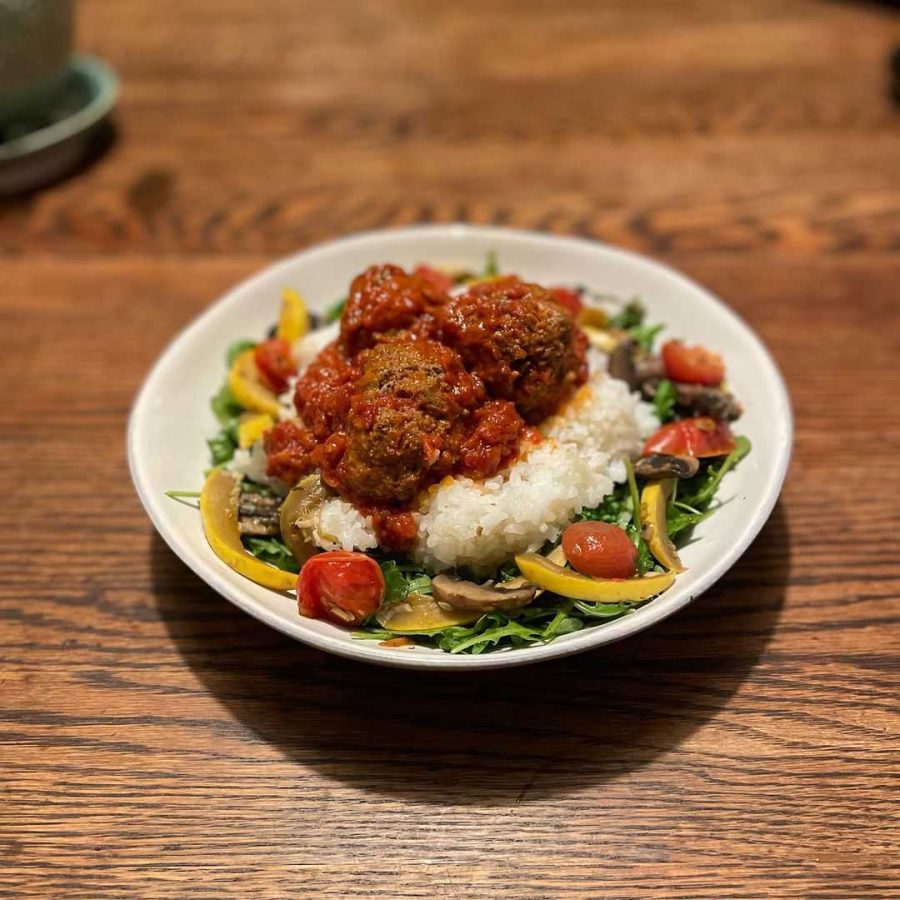 Meatballs With Rice
Meatballs go surprisingly well with rice. Be sticky rice, basmati rice, or short-grain rice, the meatballs will complement your rice. If you want to up your serving game, lay some salad greens or arugula in a bowl. Top it off with sauteed mushrooms and cherry tomatoes and then the rice. Add the Spanish spicy meatballs on top.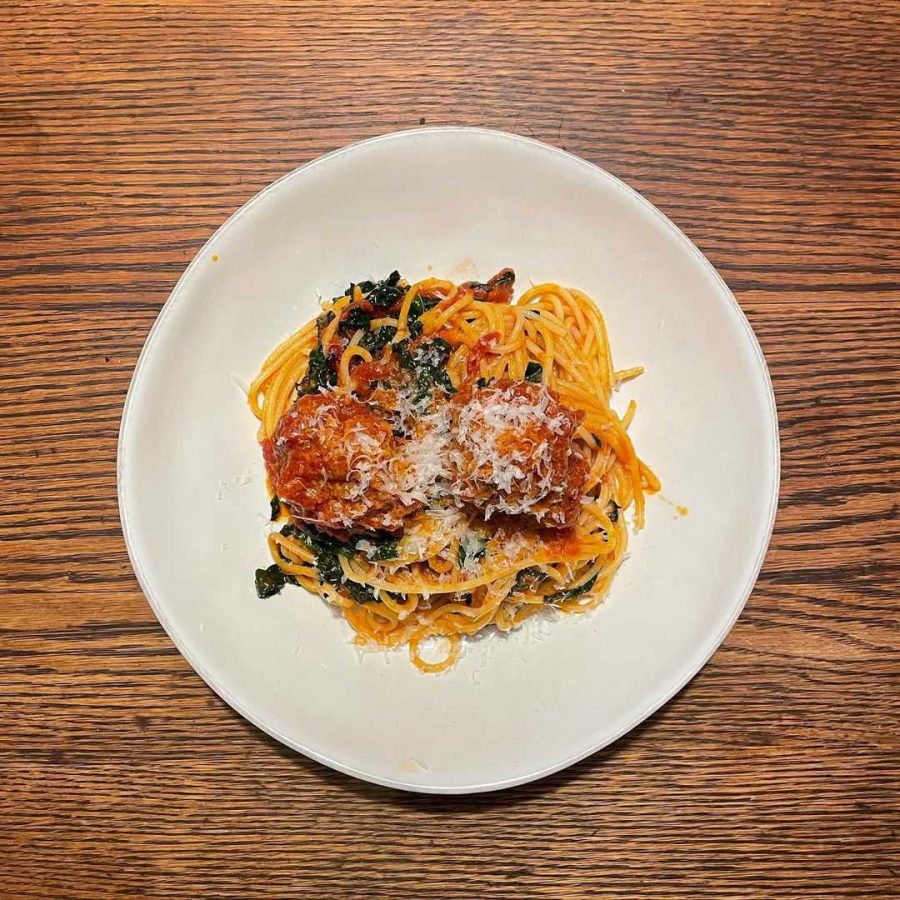 Spicy Spaghetti And Meatballs
Meatballs go best with spaghetti without any doubt. It is popular amongst the youth and grown-ups. Even kids love it if you tone down the spice levels. When you are looking to pair meatballs with spaghetti, make sure you add extra tomato base and water to get more sauce. Finish it off with some grated parmesan on top. Adding basil is another way to increase flavors in this spicy spaghetti meatball recipe.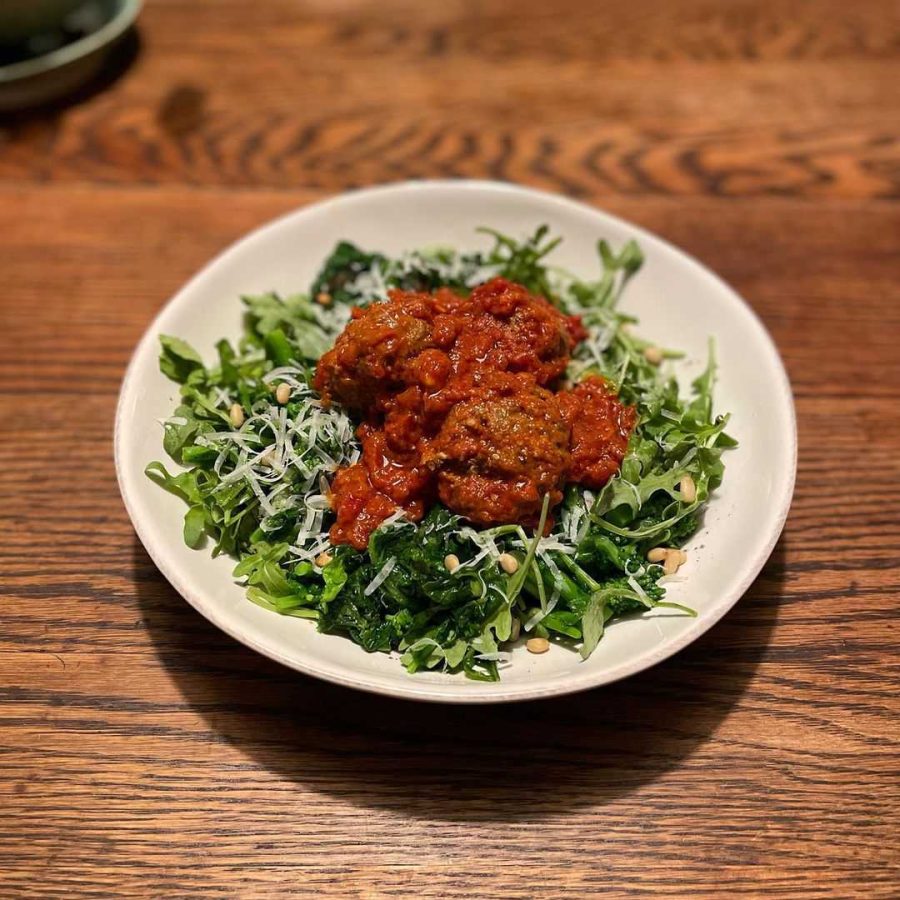 Delicious Spicy Spanish Meatballs
This recipe is simple to make, heavy on your taste buds and the best part is everyone including the kids love it. Feel free to substitute any ingredient you may not like in the recipe. You can try these Spanish meatballs in three variations. Try all the variations and see which one becomes your favorite.
The meatball recipe is a variation on a 177 Milk Street recipe and uses a crock pot pressure cooker. The actual pressure cooking time is 3 minutes although it takes about 7-8 minutes to get enough pressure and 10 more minutes to release the pressure after the pot goes off. Anyway, you can get nice and moist (and quite tasty) meatballs pretty quickly this way.
Prep Time: 10 minutes
Cooking Time: 25 minutes
Serves: 4
Ingredients
1 lb lean beef, minced
5 garlic cloves, minced
1 cup breadcrumbs
2 tbsp olive oil
1 green chili, minced
½ tbsp paprika
2 tsp thyme, chopped
Salt and pepper to taste
½ cup water
1 onion, chopped
½ cup crushed tomatoes
1 tsp chili flakes
1 tbsp butter
1 tsp parsley, chopped
2 tbsp olives, pitted, chopped
Directions
In a bowl, combine the minced beef with breadcrumbs.
Add green chili, salt, and pepper and mix well.
Make 16 meatballs using your hands.
Pan fry them golden brown with olive oil.
In the Crock Pot, melt the butter.
Saute the onion in the Crock Pot until golden. Add garlic and thyme, and toss for 1 minute.
Pour in the water. Bring it to a boil.
Add paprika, crushed tomatoes, and chili flakes. Cook for 3 minutes.
Add the fried meatballs and olives. Cover and cook for 5 minutes.
Add the parsley and cook for 1 minute.
You can serve it in three ways as mentioned above.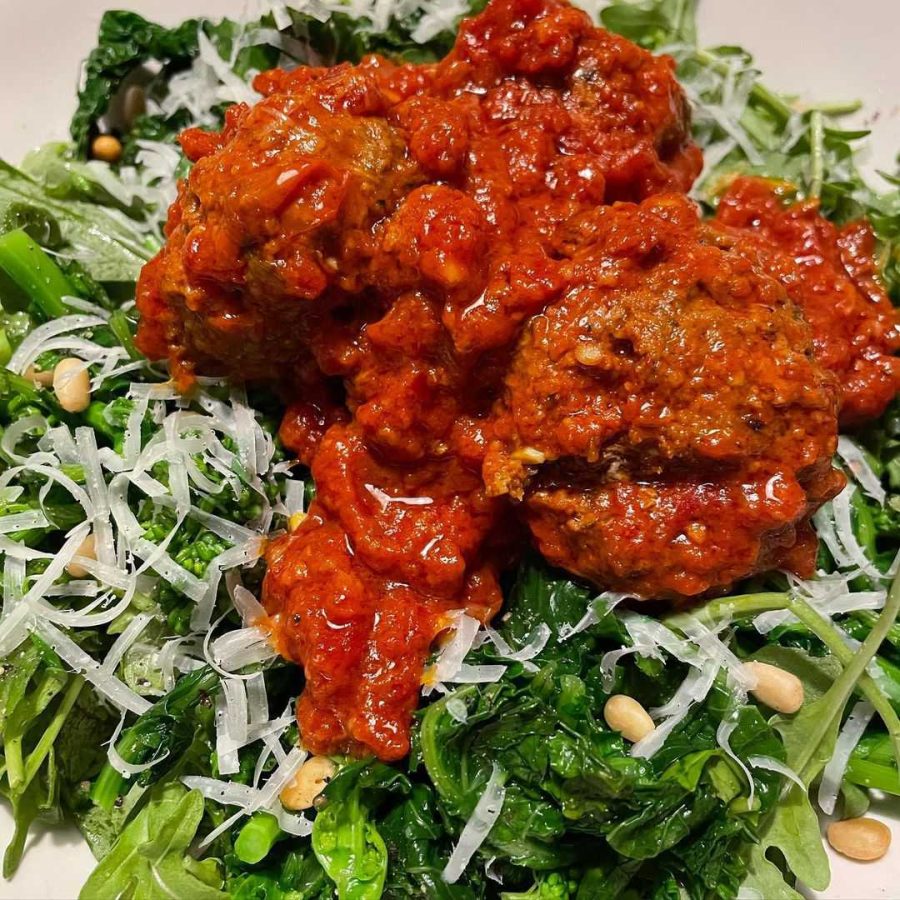 Let's Make The Best Homemade Spanish Meatballs
Meatballs are one of those comfort foods out there that you can pair up with many sides. Although meatballs are famous around the world, Spanish ones are the most authentic recipe out there. This recipe is fool proof so even if you are a nob cook, you can try your luck with this easy Spanish meatballs recipe.