A delicious chicken and pepper curry is really up there on my list of favorite comfort foods. It's just so easy to make and modify but so good. It's a warm, tasty and satisfying meal that almost everyone loves.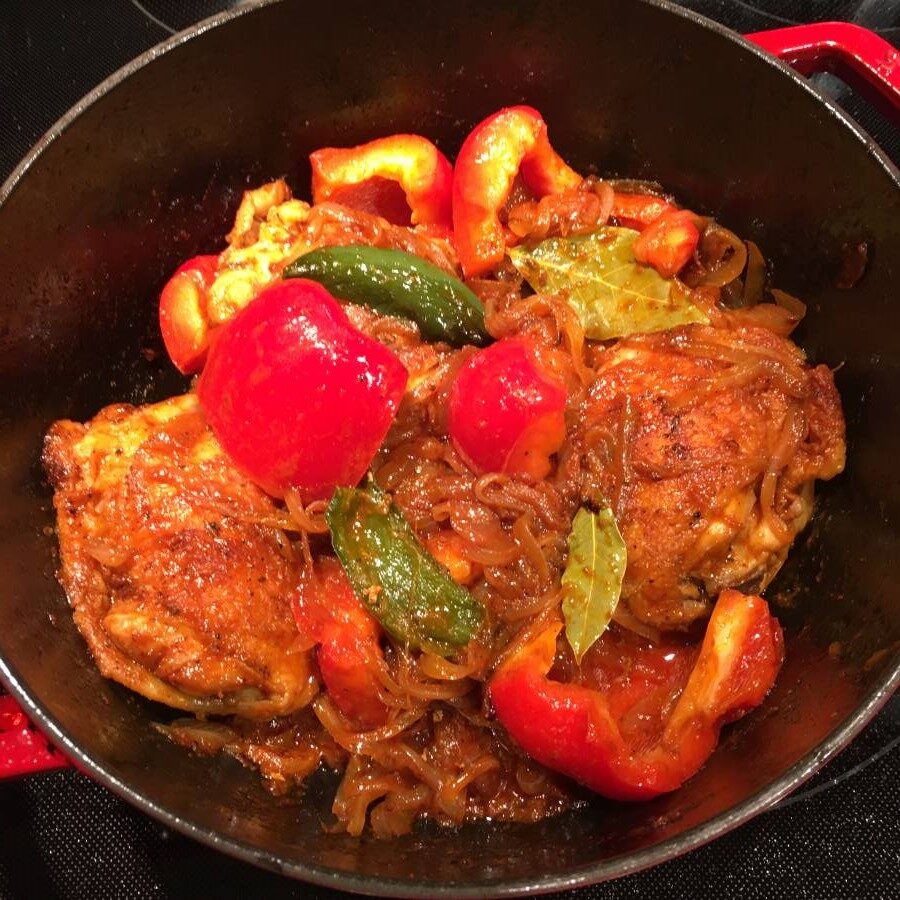 Chicken and Pepper Curry With Thai Curry Paste and Sweet Mango Chutney
I used Thai curry paste and sweet mango chutney to make the dish more interesting. Both of these are widely available from most local markets and online.
I love this recipe because it's so easy to make but it has a great depth of flavor. It's quick but tastes like it took hours to make!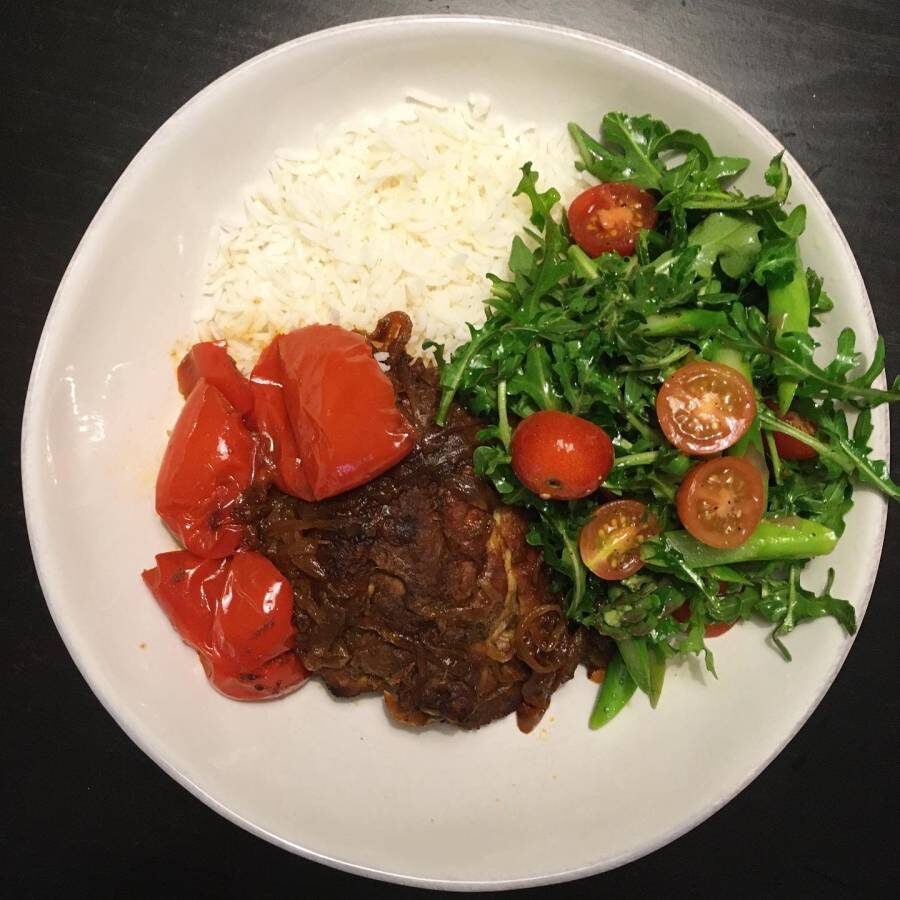 Thai Curry Paste Substitute
The original recipe calls for jalfrezi curry paste. I love a little heat and this has a nice spicy quality. But I wanted to try something a bit different…and Thai curry paste is what I had in the fridge :).
Thai Kitchen Red Curry Paste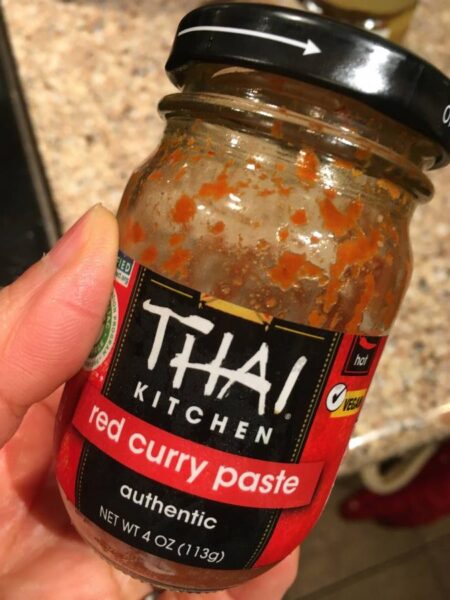 I used Thai Kitchen red curry paste in this dish. This variety is vegetarian and vegan. Of course, we are having it with chicken here :). Some complain that it is too mild, but since it is not fish-based like some other brands and is not too spicy I think this is an advantage.
This makes Thai Kitchen red curry paste work better in combination with other ingredients. It adapts well to more recipes.
Can You Add Mango Chutney To Curry?
Yes! It's common to put mango chutney in curry. There are variations that use apricot, peach or other fruit chutneys instead. The mango chutney here was added to the onion marmalade. When sauteed with the onions for 30 minutes like this, it brings out amazing flavors from both.
Some suggest that off-the-shelf jam or marmalade can be used in place of a proper chutney, but watch out for marmalades with too much sugar. In a pinch you can offset high sugar content with lemon juice, but I would suggest you just go with a sweet mango chutney from the start!
Chicken and Pepper Curry Recipe
This chicken and pepper curry recipe serves 4, and can be prepared in about 1.5 hours. And it's easy to make. This recipe is definitely a keeper for the weekday nights!
Ingredients
4 free-range chicken thighs , skin on, bone in
olive oil
8 cloves of garlic
2 fresh green chillies
2 red peppers
4 dry bay leaves
1 heaped tablespoon Thai curry paste
3 tablespoons onion marmalade
2 tablespoons mango chutney
red wine vinegar
4 tablespoons natural yogurt
Directions
Place chicken in a bowl and toss with ½ teaspoon salt. Set aside.
Use a food processor to pulse the cilantro leaves, garlic, cumin, paprika, and cayenne until finely chopped then add lemon juice and pulse briefly to combine.
Transfer mixture to small bowl and stir in 2 tablespoons oil. Set aside.
Heat remaining ¼ cup oil in large Dutch oven over medium heat until warm. Add onion, bell pepper, carrot, and remaining ¼ teaspoon salt and cook, stirring frequently, until softened, 5 to 7 minutes.
Turn the chicken once golden, in the large Dutch oven, then add the bay leaves, Thai curry paste and onion marmalade*, moving it all around with tongs to coat.
Let it sizzle over the heat for 5 minutes, then add 2 tablespoons of red wine vinegar and transfer to the oven for 45 minutes, or until the chicken is falling off the bone.
Mix the cilantro-garlic mixture into the sauce in the Dutch oven, then drip the yogurt throughout and serve.
*Making Onion Marmalade With Mango Chutney
Slice 2 onions and place in a frying pan with 2 tablespoons of oil. Add a pinch of salt and sweat the onions for approximately 5 minutes. Add mango chutney and saute for another 25 minutes or until onions are caramelized.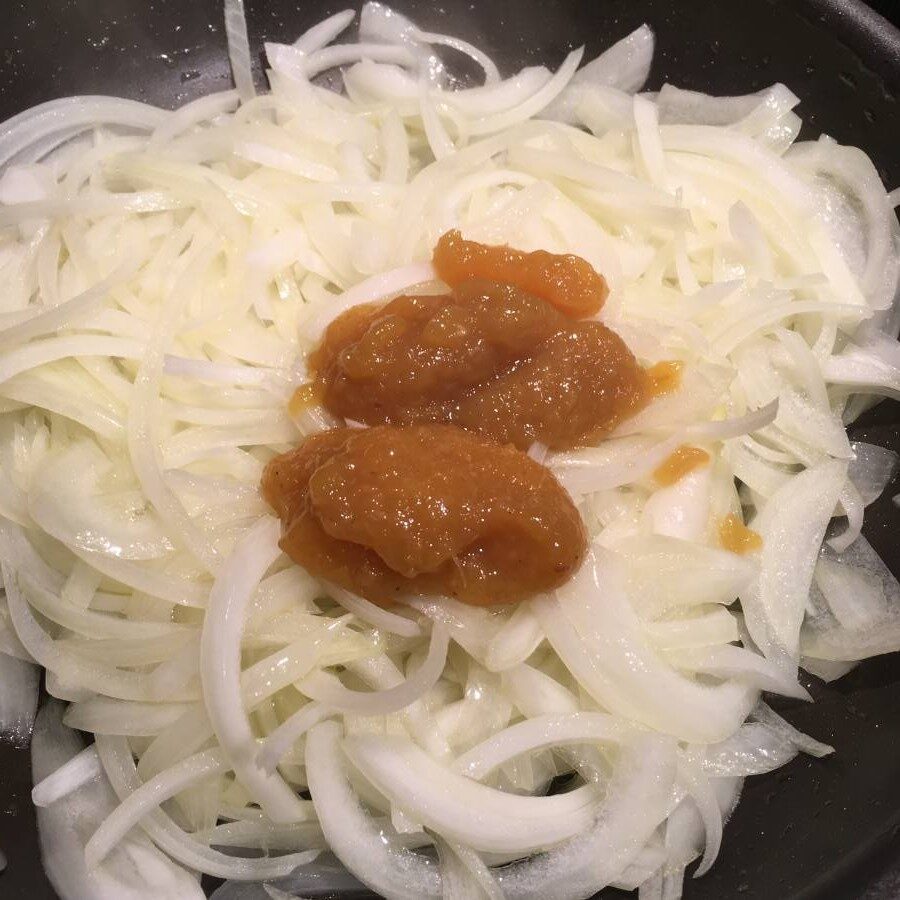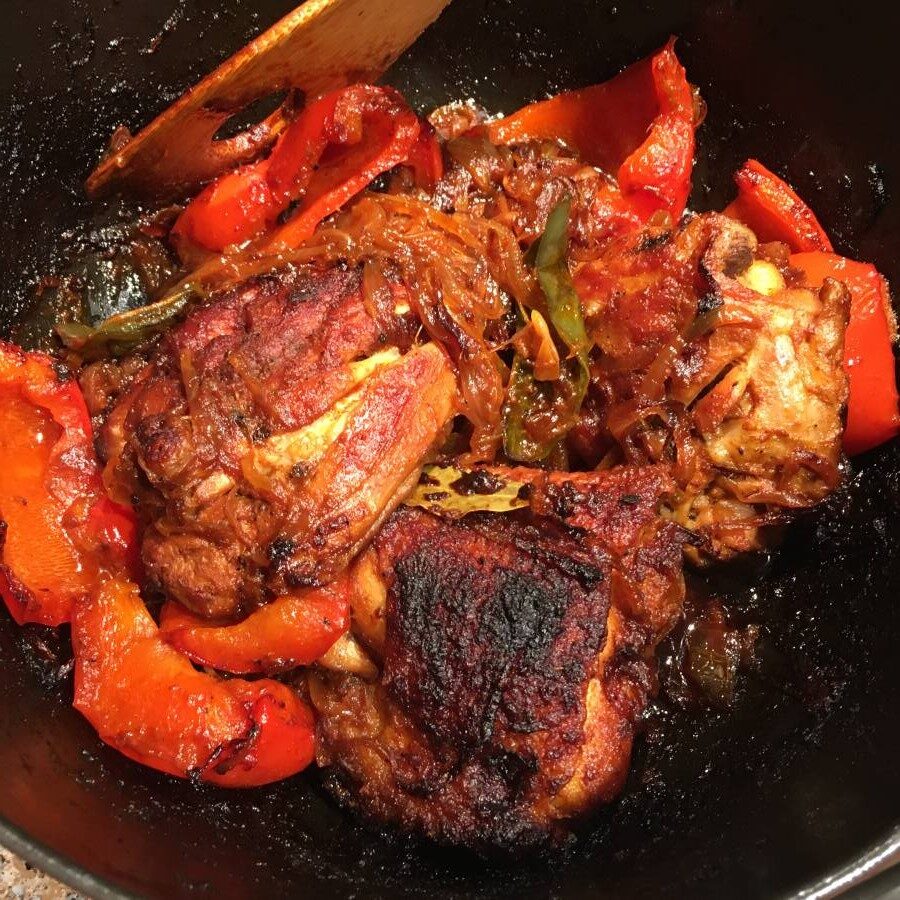 Enjoy your delicious chicken and pepper curry with Thai curry paste and mango chutney!
Photos by Haemi Yoon-Hendricks