Who doesn't love sandwiches right? Here is a homemade smoked salmon sandwich with a hint of creme fraiche and avocado. The flavors are so strong and the procedure is so simple that it sweeps you off your feet.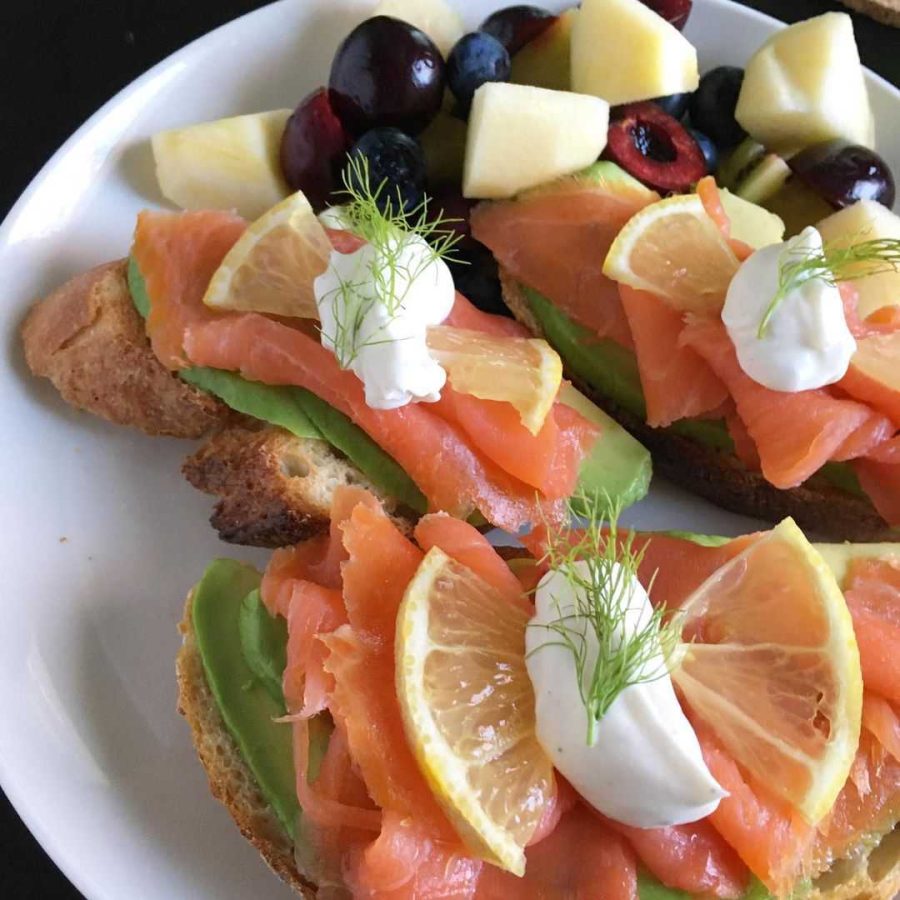 Best Toppings For Your Avocado And Smoked Sandwich?
This sandwich will taste with only smoked salmon and avocado itself. But adding the creme fraiche uplifts the entire dish. To make it more flavorful, there's orange bits and who can say no to herbs, right? Add some dill on top to finish it off in style!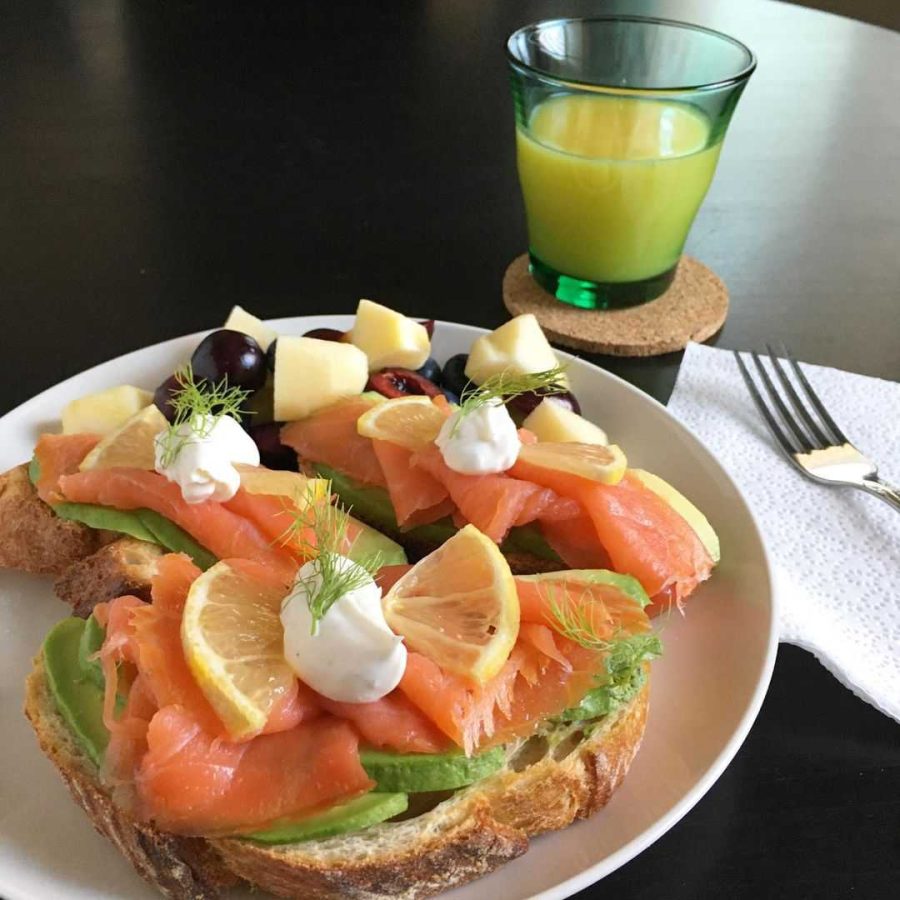 Smoked Salmon Sandwich Background
Smoked salmon has a long history behind it. Now the biggest producer for smoked salmon is Scotland, but its origin is found in Native American, Greek and Roman Culture as well. Avocado open sandwich is another easy to make recipe that is popular around the world.
Avocado Smoked Salmon Sandwich Substitutions
If you do not eat salmon, you can use the same recipe with any other smoked fish of your choice. You can add mashed avocado instead of sliced ones. You can add sliced lime instead of sliced oranges. Similarly, you can add your choice of herbs in there instead of dill. Be creative!
Delicious And Quick Salmon Sandwich Recipe
This recipe is so good that even someone who is not a fan of sandwiches will fall in love with this smoked salmon sandwich. You can find all the ingredients at your local grocery (I got mine at Whole Foods). For bread I did upgrade and use an excellent local baker, ACME Breads.
As a variation on the standard approach, the orange bits on top add some refreshing element to the simple dish. And it will take you only 5 minutes to make!
Prep Time: 5 minutes
Cooking Time: 2 minutes
Serves: 2
Ingredients
1 ripe avocado
½ orange
½ cup smoked salmon slices
½ tsp dill, chopped
2 tbsp creme fraiche
2 sandwich bread slices
Salt and pepper to taste
Directions
Peel the avocado and slice it finely.
Chop the orange roughly.
Toast the bread slices.
Add the avocado slices, and the salmon slices.
Top with the creme fraiche, dill, and oranges.
Sprinkle some salt and pepper and serve.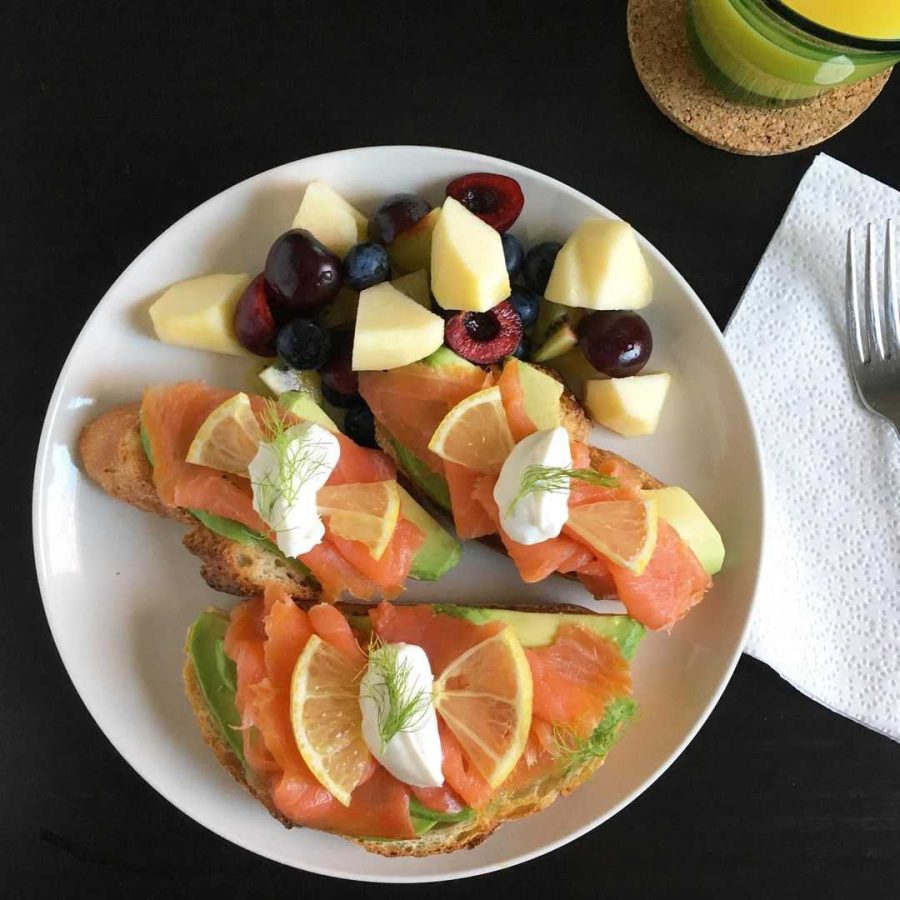 Let's Make The Sandwich Now!
As stated earlier, this sandwich will make you fall in love with it because of its simplicity and quickness. You can twist things up and substitute any ingredients according to your choice. Now make the wholesome sandwich and do not forget to tell us how it was!