A+ Burger is a great spot for an amazing burger in the East Bay. Serving North Oakland and the Berkeley area, you can eat in or take out a variety of burgers, hot sandwiches and sides.
Bay Area Best!
The restaurant is small but cozy, with a casual atmosphere that's perfect for a quick bite or a laid-back lunch. There's a great patio area outside, to enjoy the comfy California weather.
Prices are fair for the Bay Area and the service is super friendly at this family run, local stand-by.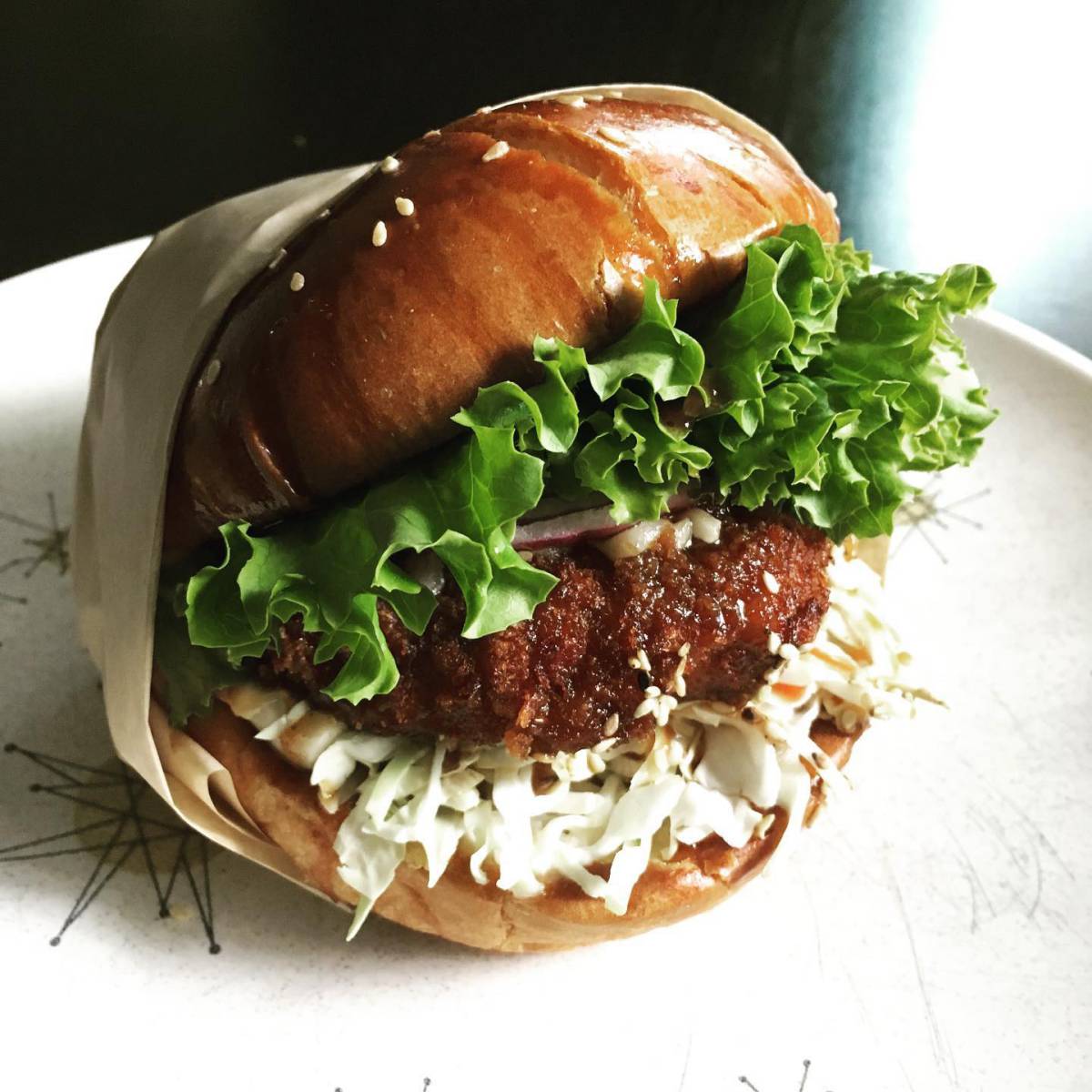 Brilliant Burgers, Top To Bottom
The burgers are the star of the show here, and for good reason. They're juicy, flavorful, and cooked to perfection. The toppings are also great, with plenty of options to choose from.
As you'll see below, I have tried numerous delicious items from the menu.
A+ Burger Review
This burger above was from one of my first visits to A+ Burger. It was a Menchi-Katsu burger with a fresh Ahi Tuna Salad. They were so delicious and satisfying. This is definitely in the comfort food category for me! It was a great discovery for me, knowing I had this tasty oasis in my neighborhood.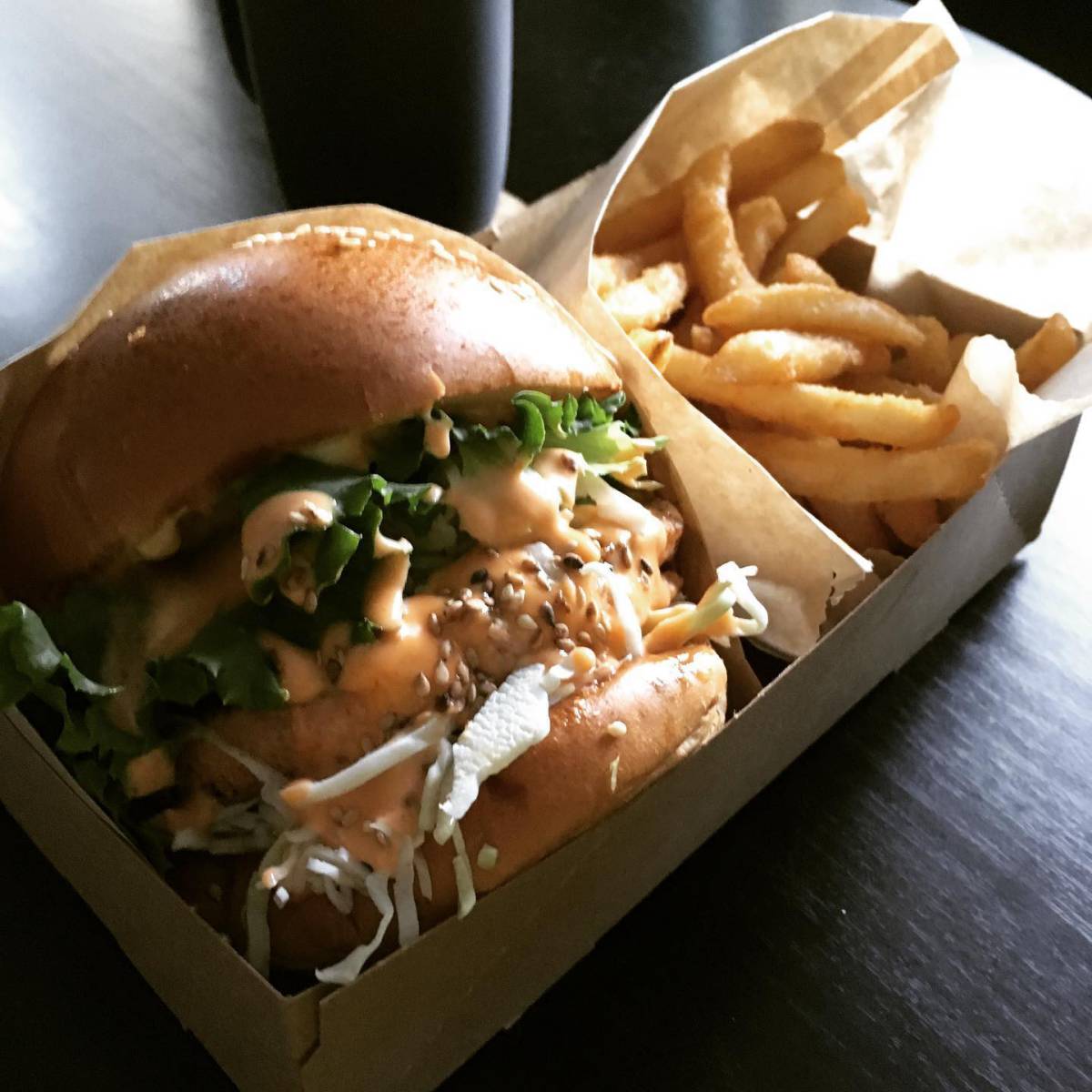 Then there was the BBQ Beef Hot Sandwich with a fried egg (and a little Korean bbq twist). It both had a rich taste and was really filling. So, happy tummy.
This was my dinner one night when I got home late. This Salmon Burger and Fried Potatoes from A+ Burger was soooo good! The Salmon Burger had a type of Russian dressing that really nailed the taste!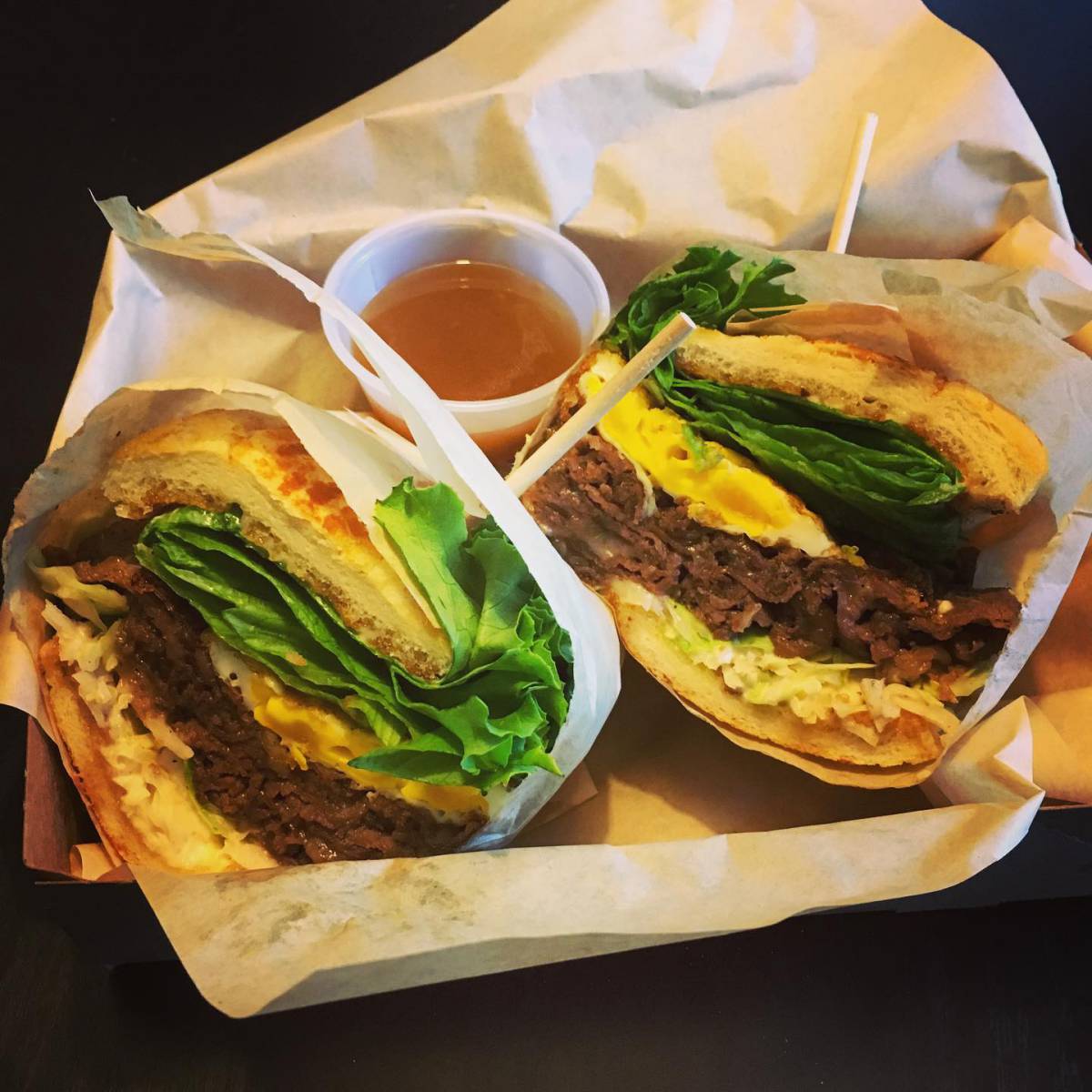 If you love the tasty decadence of fried onion rings, then you want to try the Crispy Onion Burger from A+ Burger. "Crispy Onion" actually means onion rings!
Sounds strange? The burger includes a nice teriyaki sauce, and the flavor combination is surprisingly awesome! It is probably made for vegetarians but 'meatatarians'  will love it too!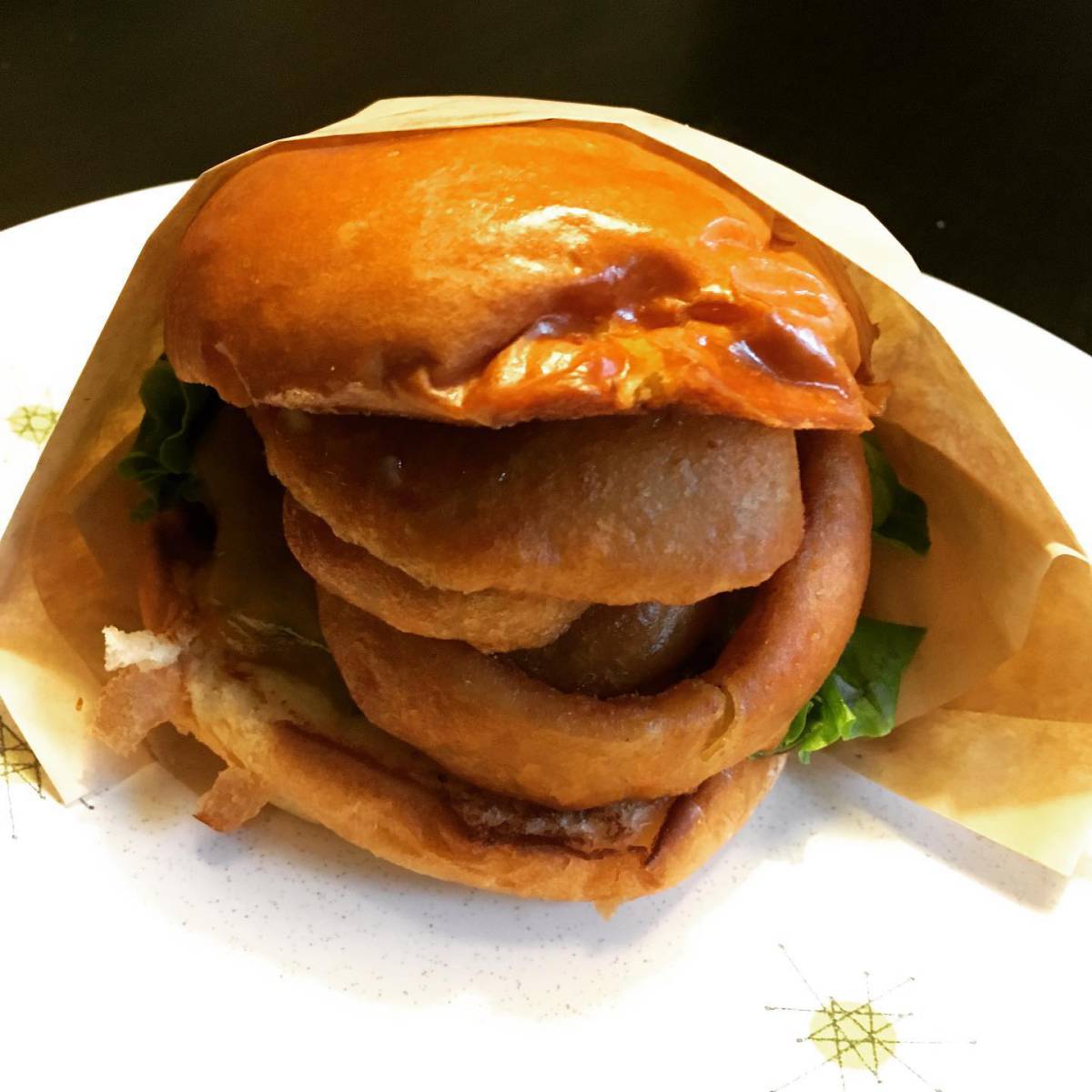 A+ Burger is a solid choice for anyone looking for a high quality and affordable burger in Oakland. And there are still so many things on their menu.. I will get through it all eventually!
A+ Burger Oakland
6228 Telegraph Ave, Oakland, CA 94609
(510) 250-9598
https://aplusburger.square.site/
Type/Cuisine: Deli-Style American
Price: $$ (out of 5)
Atmosphere: Casual and relaxed
Specialties: Burgers with amazing toppings & sauces
Other: 7 Days 11:30 AM – 9:30 PM
Photos by Haemi Yoon-Hendricks